Paula Abdul To Guest Judge On Fox's 'So You Think You Can Dance'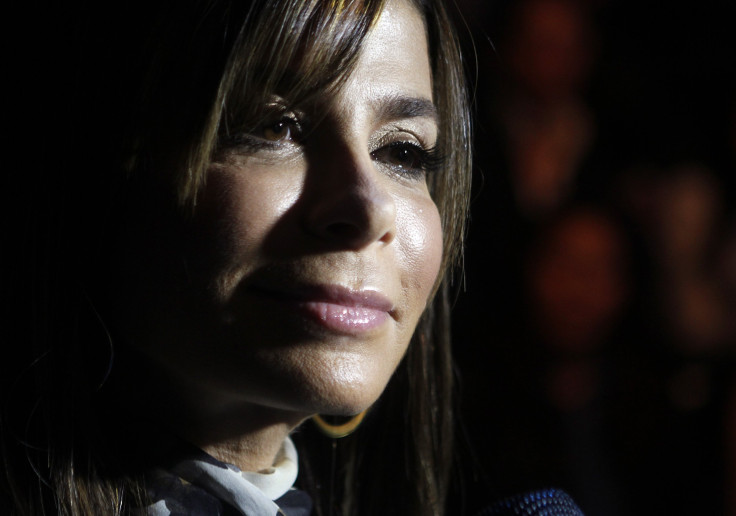 Paula Abdul will make a much-heralded return to the judge's chair. The singer/dancer/choreographer has been confirmed to appear as a guest judge on tonight's episode of "So You Think You Can Dance," which airs 8 to 10 p.m. EST PM on Fox. Abdul will be joined by resident judges Nigel Lythgoe and Mary Murphy. Fox Sports reporter Erin Andrews will also be a guest judge on the episode.
According to the official press release, Abdul will help critique the top 18 finalists -- Jasmine Mason and Alan Bersten; Mariah Spears and "BluPrint"; Makenzie Dustman and Paul Karmiryan; Hayley Erbert and Curtis Holland; Amy Yakima and "Fik-Shun"; Alexis Juliano and Nico Greetham; Jasmine Harper and Aaron Turner; Jenna Johnson and Tucker Knox; and Malece Miller and Jade Zuberi -- as they battle it out to win the competition.
As Deadline points out, "So You Think You Can Dance" is in dire need of a ratings boost. Their overall audience numbers are down 27 percent compared to the same time last summer. It is hoped that bringing in Paula Abdul will attract some badly needed attention to the program.
Getting Abdul on the show has been in the works for some time. HitFix points to a quote from executive producer/judge Nigel Lythgoe, who told reporters a few years ago that he would welcome her presence on the hit reality series. "Absolutely there's no question about that," Lythgoe said. "I don't know anybody who's had her experience of being a performer, being a dancer, being a choreographer and being a judge. So absolutely. I've been trying to get her since Season One."
Abdul famously departed "American Idol" in 2009 after eight seasons due to a contract dispute with Fox. According to the New York Times, she asked for a raise that would bring her more than $10 million a year; she received $3.5 million the year before. When Fox refused to offer her more than $5 million, she left the show.
In 2011, Abdul created the dance competition reality show "Live to Dance" on CBS. It was canceled after seven episodes. Later that year, she reunited with "Idol" co-host Simon Cowell for the first season of "The X-Factor" on Fox. Abdul also served as a guest judge on ABC's "Dancing with the Stars" in 2012.
© Copyright IBTimes 2023. All rights reserved.