Paula Patton-Robin Thicke Update: Singer Involved In Child Abuse? Custody Battle Drama Heats Up Over Son Julian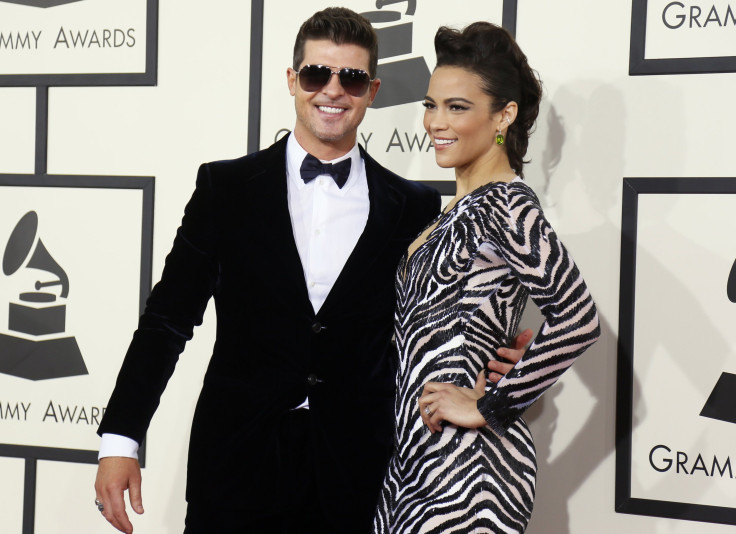 Paula Patton and her ex-husband Robin Thicke are now involved in a custody battle drama over their 6-year-old son Julian. On Thursday, the actress requested a Los Angeles court for an emergency hearing accusing Thicke of abusing their son.
In her request, Patton asked a judge to restrict Thicke's access to their son, and only allowing him monitored daytime visits, E! News reported. However, the judge denied her request for an emergency hearing.
"Over the past year, I have become concerned about [Robin]'s drinking and drug use, as well as the forms of punishment he is using to discipline Julian," Patton wrote in her declaration. "My concerns culminated on January 4, 2017, when Julian's school called Department of Child Family Services (DCFS) to report what they believed to be credible allegations of abuse from Julian against [Robin]."
Patton also alleged that Thicke has been spanking Julian excessively. "We asked him to show us how hard, and I asked him to hit me on my back," Patton claims, adding: "Julian said it was worse than that."
In Thicke's declaration, he claims that Patton repeatedly denied him from seeing his son as a result of an incident involving him spanking Julian.
"It is my understanding that Paula is accusing me of 'excessive spanking.' I am told that Julian reported to the school that I spanked him and that the school made a report to the Department of Children and Family Services," Thicke wrote in court papers. "On a very rare occasion, and only as a last resort, I will use light spanking, but it is consistent with the law—open hand on the butt. This is the type of discipline to which Paula and I agreed during our marriage."
He also reportedly added: "It is my belief that Paula holds residual anger toward me because I and my family would not permit her or her family to attend the funeral of my father on December 20, 2016."
Alan Thicke died suddenly on Dec. 13 at the age of 69. Robin Thicke said in the documents that "Paula did not have a positive relationship with my father and often made negative comments to me about my father. As such, she was not welcome at his funeral."
Robin Thicke is being investigated by the Los Angeles County Department of Child and Family Services over the allegations of child abuse for spanking his son.
"I understand that the social worker has already met with Julian, Paula, and employees from Julian's school, and that DCFS has not sought to remove Julian from my care, placed any restrictions on my custody, nor instructed Paula to withhold Julian from me. I have certainly not heard from anyone in this regard at any time," Thicke reportedly said, adding that the court found "there is insufficient showing of great or irreparable harm, immediate danger, or any other statutory basis" to grant Patton's emergency request on Thursday.
Thicke and Patton, who married in 2005 after dating since they were teenagers, welcomed son Julian in April 2010. The two announced their split in February 2014 after almost nine years of marriage, and their divorce was finalized in March 2015.
© Copyright IBTimes 2023. All rights reserved.