'Pawn Star' Rick Harrison Responds To Chumlee's Arrest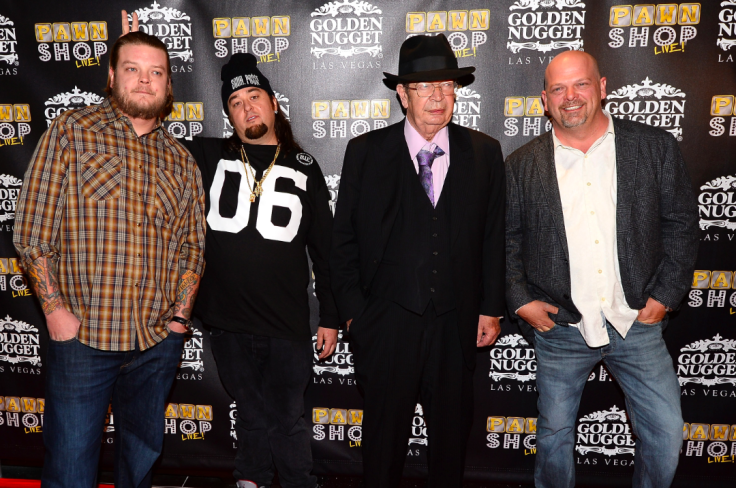 Rick Harrison, the co-owner of the World Famous Gold & Silver Pawn Shop featured in the reality show "Pawn Stars," broke his silence Thursday after cast member Chumlee was arrested a day earlier on felony drug and weapon charges. Harrison said he is sticking by his employee's side.
"We don't have details yet," Harrison, 50, told Fox News in a statement. "But we are here to help Chumlee any way we can."
Chumlee, whose real name is Austin Russell, had his Las Vegas home raided after police received a sexual-assault claim made by an unidentified woman. Though Chumlee wasn't arrested for assault, police apprehended him after they found at least one illegal firearm, marijuana and methamphetamines, TMZ reported.
Chumlee, 33, was held at Clark County Detention Center on $62,000 bail. He was charged with 19 counts of drug possession and one weapon charge.
The reality star has not issued a statement about his arrest. If he entered a plea, it is not yet known. He was released on bond. Chumlee's court date is set for Friday.
The assault investigation is still pending.
The news comes as a shock to fans of the show, who know Chumlee as a lovable character. He is best friends with Harrison's son, Corey, and bumbles around the shop, sometimes making deals. At other times, he playfully annoys the Harrisons.
He's also the survivor of a death hoax. He responded to the sham by posted a video of himself where he spun around in a chair and yelled, "I'm alive!"
Follow me on Twitter @mariamzzarella
© Copyright IBTimes 2023. All rights reserved.