Pedestrian Fatality: Driver Unknowingly Drags Woman's Body For Miles On Highway
Police have flagged down a driver after he unknowingly dragged a woman's body for five miles on a highway in West Virginia. Police believe that the woman was fatally hit by another car.
Officers were reported about a pick-up truck hitting a pedestrian on Warwood Avenue in Wheeling on Thursday at around 6:30 a.m. They responded to the scene but the victim was nowhere to be seen.
Within 30 minutes, they received another 911 call reporting about a vehicle, which was spotted at the Interstate- 70 in Washington Avenue, to be dragging a body.
The body was reportedly seen by another driver who was driving next to the vehicle. He alerted the passing driver about it.
"They made a call saying that they witnessed a body underneath a vehicle being drug along the exit ramp," Officer Philip Stahl, Wheeling police spokesman, told West Virginia MetroNews. "They waved down the motorist and made them stop. When we arrived, we confirmed those details."
The victim has been identified as 54-year-old Michelle Lynn Czoka of Bridgeport, Ohio. Police are investigating if the accident happened due to the foggy mist in the morning.
"It's dark in the morning and it was raining this morning," Stahl added. "There was a foggy mist going on this morning too but we haven't made any determinations on what exactly happened."
Authorities have also pinned down the driver of the vehicle that hit Czoka. Her body has been sent to West Virginia Medical Examiner's Office to detect the official cause of death.
The incident remains under investigation.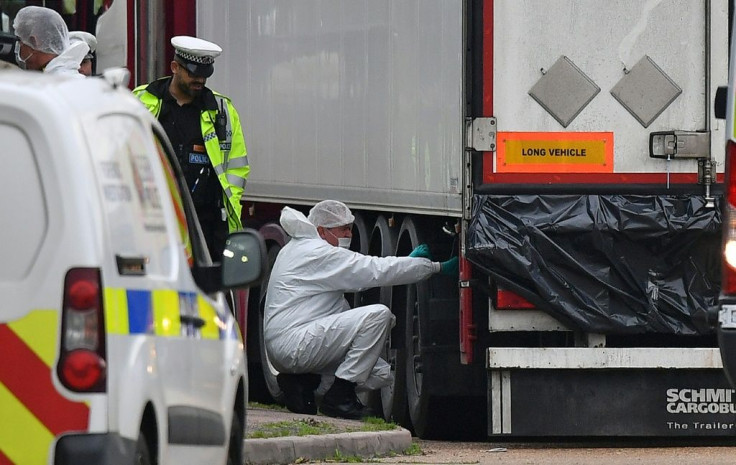 © Copyright IBTimes 2023. All rights reserved.