Pedro Quezada Wins $338 Million Powerball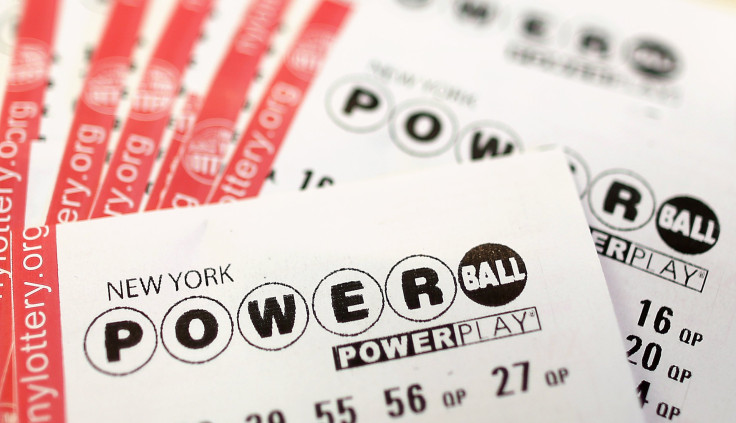 Pedro Quezada bought a lottery ticket every Monday at Eagle Liquors in Passaic, N.J., but when he entered the store this week, he truly cashed in.
The euphoric deli worker and father of five just won the fourth-largest Powerball on Monday — and the store where he bought the ticket is giving credit to the "lucky hand" of the counter clerk.
The Dominican native, 44, couldn't believe his luck when he realized he ticket matched the winning Powerball numbers. He had just won the $338 million jackpot.
"I just learned right now, right now. Ay, Dios!" the New York Daily News quoted Quezada after he realized his good fortune.
The store's customers cheered and he quickly got on the phone to call his wife.
"I'm the millionaire, Ines, put on the TV so you can see me, or come down to the liquor store right now," he told his wife.
Good news doesn't always arrive in Passaic, NorthJersey.com (The Record) wrote, where the average income is about $26,000. But the numbers 17, 29, 31, 52, 53 and Powerball 31 changed all that for Quezada.
His ultimate payout will be $211 million or $152 million after state and federal taxes are deducted, the Daily News quoted New Jersey Lottery Executive Director Carole Hedinger.
So what were Quezada's chances? Roughly 1 in 175 million, according to the New York news site.
Eagle Liquors lottery clerk Pravin Mankodia believes God blessed him with a "lucky hand."
"I was thinking [Saturday] his ticket was a good ticket," said Mankodia, 67.
Quezada was happy, but "nervous and tired," he said.
"I'm going to help a lot of people, whatever they need," the winner said.
When he was asked how it felt to be a millionaire, he said:
"I still don't know — I haven't got the money yet."
"I want to leave now, I'm ready to go," he said, once the crowd began to grow.
© Copyright IBTimes 2023. All rights reserved.