'Pee-Wee's Big Holiday' Star Jessica Pohly Teases 'Satisfying' Return Of Beloved Character In New Netflix Movie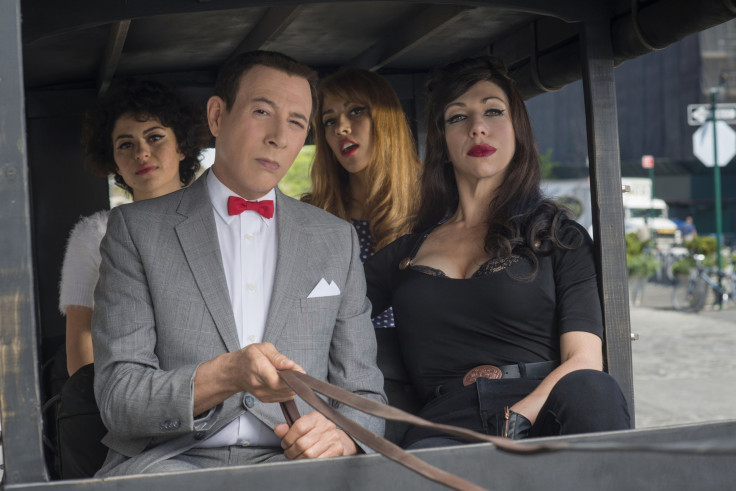 Pee-Wee Herman (Paul Reubens) will finally get to see what life is like outside of Fairville when he embarks on his latest adventure in the Netflix movie "Pee-Wee's Big Holiday." Pee-Wee is going to learn that not everyone is friendly when he comes across Pepper (Jessica Pohly) and her group of bank robbers. Pohly spoke to International Business Times about what fans can expect from the next chapter in Pee-Wee Herman's story, how Pepper will give Pee-Wee a hard time in the film and how she thinks it will hold up with today's audience.
The movie is coming out over 30 years after "Pee-Wee's Big Adventure." When approaching the script for the first time, Pohly had questions about how Pee-Wee would be able to hold up and appeal to a modern audience. She said she got her answer after the first read through.
"My feeling after I finished it was that this is the perfect melding of what TV is with current time. Writers Paul [Reubens] and Paul [Rust] just found an incredible balance and respected what Paul [Reubens] had created in the 80s and 90s and also brought it into 2016 in the perfect way," Pohly told IBT. "I think people are going to feel nostalgic when they watch it if they grew up with Pee-Wee and I also think it's going to be totally accessible and brand new for younger viewers who haven't seen it before."
Pohly grew up watching "Pee-Wee's Big Adventure" and she said playing Pepper was one of her best experiences she's had in her career as a performer. She still vividly remembers scenes from the movie and they are a part of her childhood memories.
"I think I must've watched "Pee Wee's Big Adventure" literally 75 times throughout my childhood. There were parts of it that are just ingrained in my memory. Like the moments with Large Marge and all the scenes with Francis," Pohly said.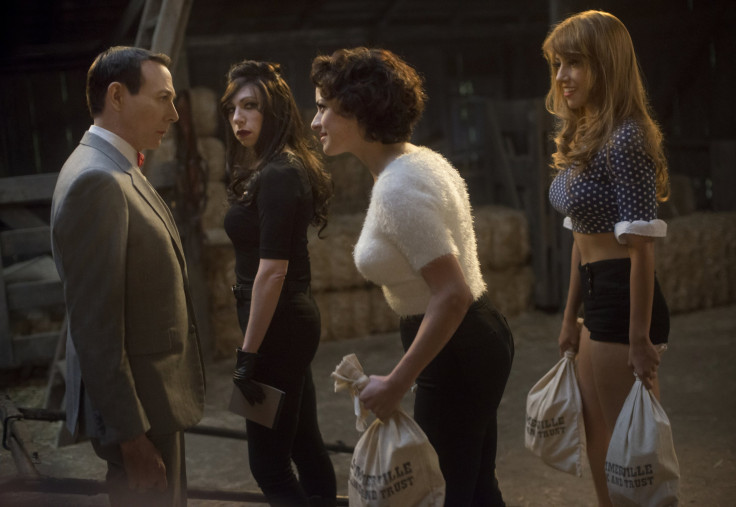 After growing up with "Pee-Wee's Big Adventure," Pohly said she had a great time working with Reubens. She added that he was very welcoming to her throughout the process of making the movie.
"It was just an incredible experience that I feel very privileged to have had. I grew up watching him, I think he's a comedic genius and it was almost a little surreal, but he was so lovely that I didn't feel out of place," Pohly explained.
She said there were several times after filming scenes between Pepper and Pee-Wee that she would just burst out in laughter the second the director yelled "cut." "Even off-screen he made me laugh every single day. He's just a funny guy and I think I laughed every day on set and I'm not an easy laugh so I was impressed. It is just a joy to watch him work," Pohly revealed.
Following "Pee-Wee's Big Holiday," Pohly said she has a few things in the works but nothing set in stone yet. Pohly added that ultimately she'd like to have consistent work on something like a TV series and looks forward to challenging herself as an actress by trying out different kinds of characters.
Pohly hopes there will eventually be a sequel to the movie in the future, but for now she thinks fans will be excited to see the return of Pee-Wee Herman. "I think this is the kind of movie people will watch over and over again and will have viewing parties around it. I think it will be really satisfying for fans that have been wanting it to have a comeback for so long," Pohly said.
Watch the trailer for "Pee-Wee's Big Holiday" below:
"Pee-Wee's Big Holiday" is now available to stream on Netflix.
© Copyright IBTimes 2023. All rights reserved.
FOLLOW MORE IBT NEWS ON THE BELOW CHANNELS