'Penny Dreadful' Season 3 Spoilers: 6 Things To Know About Before The Creepy May 1 Premiere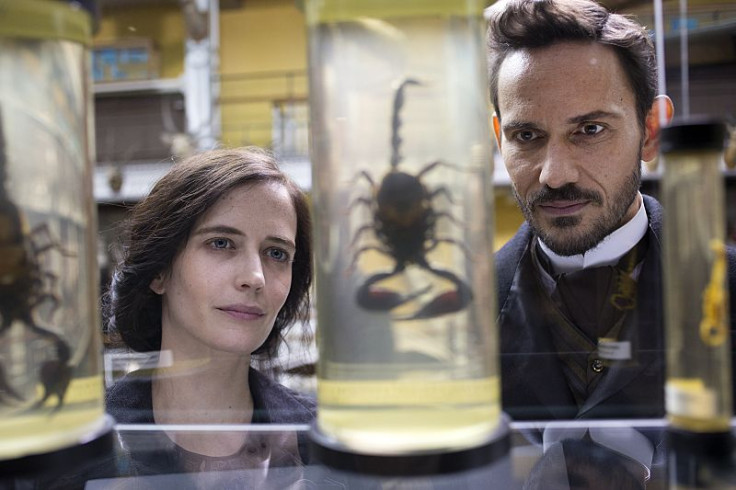 Spring is here and flowers are blooming, but "Penny Dreadful" remains as dark and gothic as ever. The Showtime drama, which puts various famous characters from Victorian literature in the same universe, returns Sunday. The characters were all separated at the end of last year, and Season 3 will show them on their journeys before they're brought back together. This is what fans need to know about the new episodes:
1. New Arrivals — Several new characters will join the cast. Tony Award winner Patti LuPone played Joan Clayton in an episode of Season 2, but she'll now play Dr. Seward in Season 3. Dr. Sweet (Christian Camargo) will be introduced as Vanessa's (Eva Green) new love interest. Elsewhere, Dr. Henry Jekyll (Shazad Latif) will arrive, which makes fans wonder when they'll be meeting Mr. Hyde.
2. Love Triangle — Vanessa's new beau doesn't mean she is totally over Ethan (Josh Hartnett). Showrunner John Logan said she'll be caught between the two men in "Penny Dreadful" Season 3. "The pull between Ethan and Vanessa is so strong," Logan told Entertainment Weekly. "She genuinely falls in love with Dr. Sweet, and why wouldn't she? It's a challenging situation for her."
3. Ethan's History — Logan added that Ethan's backstory will also be a major focus in the new season. "I always planned the character in the third season to go back and try to grapple with his demons, and his demons have to do with the past," Logan said. "They have to do with his father, the way he was raised, what happened to him in the past that made him this dark character, how he became a werewolf — all of those things are the issues that have been sort of looming over the character."
Watch Josh discuss Ethan's Season 3 story below:
4. Lily And Dorian — Lily (Billie Piper) and Dorian (Reeve Carney) are teaming up to get revenge on the men who have wronged women they meet. "He has the means and the ways and the lifespan to see her quest through. They're out to get some justice for the poor behavior that some of those women had to suffer," Piper explained to Digital Spy. "It has a good spirit behind it, but ultimately it's pretty aggressive — and some people will really pay for what they did."
5. Synopsis — The official description of the premiere, titled "The Day Tennyson Died," shows that the team is scattered throughout the world. While Vanessa finds her therapist and new love in England, Ethan will be on a train in America's wild west with Rusk (Douglas Hodge). Elsewhere, "In Zanzibar, Sir Malcolm (Timothy Dalton) is confronted by a mysterious Native American man named Kaetenay (Wes Studi) who shares a deep connection with Ethan," the synopsis reveals. With all of her friends on separate journeys, "Vanessa is left alone to battle a new evil that has emerged from the shadows."
6. Watch It Now — You don't need to wait until tonight to watch the Season 3 premiere. Showtime has already made it available on YouTube in the hopes of enticing new subscribers. Watch "Penny Dreadful" Season 3, episode 1 for free below:
"Penny Dreadful" Season 3 officially premieres on Showtime Sunday, May 1 at 10 p.m. EDT.
© Copyright IBTimes 2023. All rights reserved.