PepsiCo Earnings Preview: Frito-Lay Gains Offset Higher Corn Costs And Increased Marketing Expenses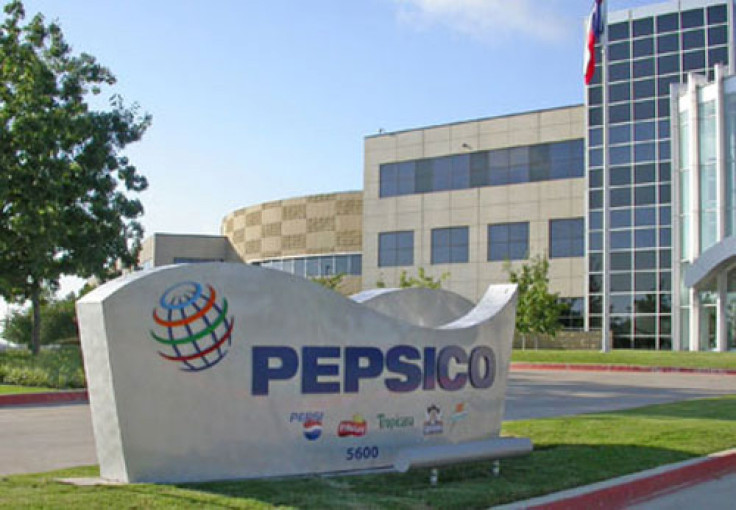 Global beverage and snack giant PepsiCo Inc. (NYSE:PEP), which makes the eponymous soft drink, Quaker oatmeal and Tropicana orange juice, among many familiar products, is expected to report modest gains in its first-quarter profit and earnings per share as stronger revenue from its Frito-Lay North America division offset higher raw materials and marketing costs.
The Purchase, N.Y., company will report net income of $1.09 billion, up 8.7 percent from the year-earlier figure, and earnings per share of 71 cents compared with 69 cents in the first quarter of last year, according to a Thomson Reuters survey of analysts. Revenue is expected, on average, to be $12.60 billion, up 1.4 percent from the year-earlier level of $12.43 billion.
Frito-Lay North America is expected to be among the quarter's best performers, said Barclays Research. The London-based bank said the division "has begun gaining volume and value market share in early 2013, after lagging the industry in recent years." Specifically, volume is forecast to be 4 percent higher and comparable sales to be up 4.5 percent. Pricing, meanwhile, is seen rising 2 percent to 3 percent in the first quarter.
The company's Latin American operations also are expected to boost earnings, despite a setback from Venezuela's devaluation of its currency. Barclays expects an organic sales jump of 7 percent and a reported sales increase of 0.5 percent. PepsiCo's businesses in Asia, the Middle East and Australasia should report a 10 percent organic sales increase.
The robust performance of PepsiCo's snack business and its Latin American operations are expected to modestly offset higher corn costs from last summer's U.S. drought and increased spending on marketing.
PepsiCo, the world's second-largest beverage and snack business, gets 65 percent of its business from developed markets and another 35 percent from developing and emerging markets that include Mexico, Brazil, Russia, China and India.
© Copyright IBTimes 2023. All rights reserved.