Pet Industry Spending Trends Expected In 2019
Pet industry spending has been steadily increasing and is expected to reach $96 billion by 2020. A number of reasons influence the industry's annual growth, including an increase of pet ownership, the humanization of pets and pet parents demanding premium products and better quality food. This year, those factors continue to gain ground along with the following anticipated pet spending trends.
Innovation to spark new products and better technology
According to the American Pet Products Association, almost 85 million households have a pet and over the last 30 years pet ownership has gone from 56 percent to 68 percent of all households. This increase in ownership drives innovation in the market, resulting in a vast array of new choices and unique items, including specialty treats, bully sticks, vitamins, supplements and electronic training equipment. Successful retailers have adjusted their inventory and devoted more floor space to these products to meet the increasing demand.
Additionally, consumers are utilizing technology to 'share' their pet with others via social media and using it to stay connected to their pet. There are a variety of activity trackers, health and nutrition apps, pet serving apps, smart toys and pet monitoring cameras. Pet services will rise as more people are utilizing apps and welcoming people into their homes to walk their dog and share a full report on their pet's behavior. Social is a way of life and consumers want to use these tech-friendly products and services to share their pet with others.
Less about the brand name, more about the authentic story
Premium pet products will continue to be a need because consumers are demanding better quality and better ingredients for their pets. However, it will become less about the iconic brands or specific name brand and more about 'What is best for my pet?' The newer generations want to know what the brand's story is, what the ingredients are and what others are saying about it. They want to know what is in the bag, where the ingredients were produced/coming from and that there are little to no unnecessary artificial ingredients. In addition, people now care more about local reviews and recommendations vs. a mass media branding campaign. They want to be comfortable with their knowledge of the product, not buy into a specific brand.
Millennials living with their pets and increase in 'pet socials'
Millennials are the best pet-owning generation we have ever seen. They are putting off having kids and are more interested in experiences rather than material items. They want to experience life with their pets. Their parents were 'pet loving' and grew up with pets in the home. Millenials are much different from past generations who took longer to get into the idea of a pet sidekick.
People will continue looking for unique ways to socialize with their pets in and outside of their homes and pet stores. It can be anything from running a 5k with their dog to attending events together like an art or car show. Businesses will continue to adapt to reach and keep these pet owners happy. We are already starting to see a larger amount of hotels, shopping centers, workspaces and restaurants becoming pet-friendly.
Humanization of pets and premium food
Pet parents see their pets as family members and want to treat them as well as they do their own children. As a result, America's newer health and wellness habits are affecting the pet retail industry and people will continue to become more health and ingredient conscious in their decision-making. The sales of natural and organic products, including natural chew treats, as well as high-end grooming options are growing. In fact, specialty foods, natural and organic options are the fastest rising product segment within pet retail — and one for which consumers are willing to pay higher costs.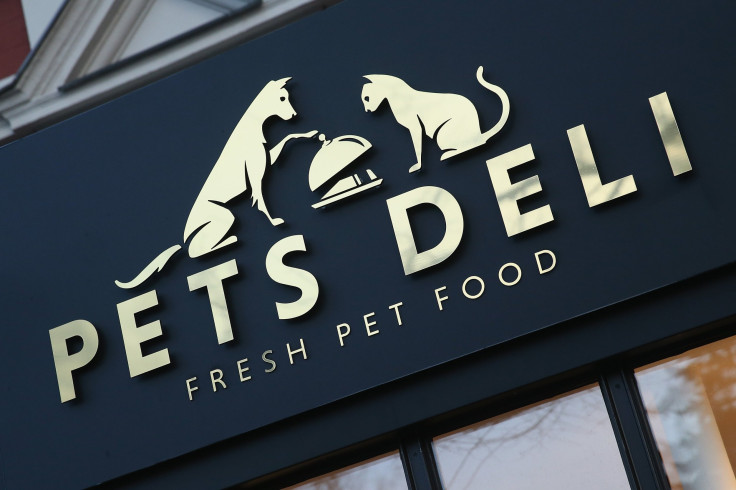 Similarly, pet parents are also seeking alternative health products for their pets, including vitamins and supplements to help their pets live a longer, healthier life and mobility-related therapies like massages, physical therapy, chiropractors, etc.
Brick and mortar refining the retail experience
The rise of e-commerce and monthly pet subscription services has offered a convenient way for pet owners to get items delivered directly. In turn, more stores are refining the retail experience and adding order online, pick up in-store offerings and more to meet customers where they are and how they want to shop. Brick and mortar needs to be more than just convenient, but about differentiated service and customer experience, offering a unique assortment of products and having the ability to talk intelligently about each.
Retailers will get more creative with how they give guests different reasons to come into the store besides picking up food at a fair value. Because if that is all they are looking for, most shoppers will go online. Smart retailers know it takes a combination of things to make the pet ownership experience easier. Stores also need to meet consumers' other desires such as free offerings, local adoption and customer appreciation events and opportunities to be social with their pet. Pet owners today want to establish a genuine connection and have a go-to place that understands them and their pet's needs.
New brands take hold through specialty stores and independent retailers
This segment of the industry is going through an evolution. Over the last five to eight years, we saw a lot of brands available online switch to mass channels. Now mature and well-known brands are starting to look for additional avenues to continue to grow their shares and become more widely distributed. This is opening up a completely new industry for up-and-coming brands who are looking to sell but being selective and stating they will never go online. Rather than join the big brands who are online, at every Wal-Mart and grocery store, these new brands have decided to own their authentic story and stick to specialty food stores and independents. This allows the newcomers to get their foot in the door to more retailers than they previously had available to them. Retailers will begin to reduce their shelf space for the products people can buy anywhere and open up for the brands that have a differentiated strategy. It would not be a surprise in 5-10 years to see emerging brands' shares growing and big brands' declining.
Chris Rowland is CEO of Pet Supplies Plus.
© Copyright IBTimes 2023. All rights reserved.