PFG Collapses In MF Global-like Debacle; Broker Rues Lack Of Caution, Oversight
"It just crushes the credibility of this industry. It's a sad day to be a futures professional."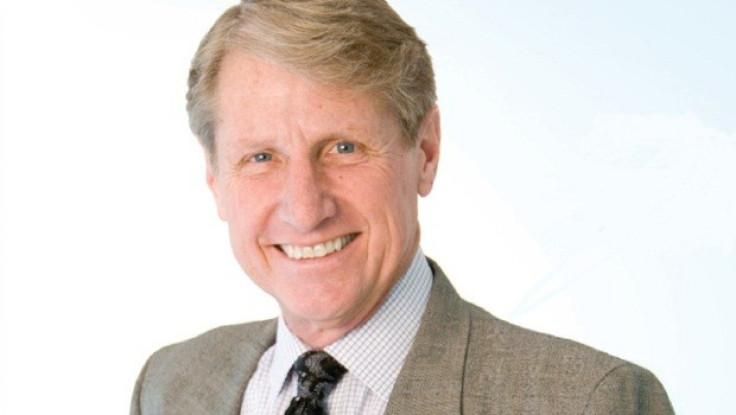 Financial professionals reeled Wednesday after the now-collapsed futures merchant PFG (Peregrine Financial Group Inc.) left about $225 million unaccounted for and some PFG clients kicking themselves for ignoring the warning signs of a disaster that had all the earmarks of the recent MF Global debacle.
Clients also blasted federal regulators for failing to detect problems with PFG, which has filed for Ch. 7 liquidation, before they exploded across the investment world in a grim reminder of Oct. 31, 2011, the day giant brokerage MF Global Holdings Ltd. filed for bankruptcy. That scandal tarred the reputation of Jon Corzine -- one-time head of Goldman Sachs, former governor of New Jersey and a Democratic U.S. senator -- and left about $1 billion in client funds still missing.
Like MF Global's Corzine, PFG founder Russell R. Wasendorf Sr., 64, was seen as a man of sterling repute and impeccable credentials.
[He] seemed like a Boy Scout, an introducing broker who had extensive dealings with PFG and who requested anonymity said Tuesday. They were spending a lot of money on pre-education for their customers, and [Russell Wasendorf] Sr. seemed like the salt of the earth.
That reputation evaporated on Monday when the Commodities Futures Trading Commission filed suit against PFG, based in Cedar Falls, Iowa, and its founder, in Chicago federal court, because Wasendorf allegedly misappropriated customer funds, violated customer fund segregation laws and made false statements in financial statements filed with the commission.
PFG, which in its bankruptcy filing listed assets between $500 million and $1 billion and liabilities between $100 million and $500 million, with 10,000 to 25,000 creditors, falsely claimed it had more than $220 million in customer funds when in fact it held only about $5.1 million, the CFTC said. The scam allegedly had been going on for at least two years.
The whereabouts of the funds is unknown, said the CFTC, which is seeking restitution, disgorgement and civil monetary penalities. The FBI also is investigating the firm.
After the CFTC filed suit, Wasendorf attempted suicide, the CFTC said. Wasendorf is reportedly in an Iowa hospital after an attempt Monday to asphyxiate himself in his car while it was parked at PFG's headquarters.
How things came apart
Although PFG has had a checkered past, its latest -- and apparently final -- legal troubles arose from an audit by the National Futures Association (NFA), a private group that regulates the futures industry. That audit turned up an approximately $225 million shortfall, and on Monday the NFA took an emergency enforcement action against PFG.
In response to the NFA's action, Jefferies Group Ltd., which acted as PFG's clearing bank, began an orderly liquidation of the firm's trades.
Jefferies has already liquidated a substantial portion of those positions and expects to be able to expeditiously liquidate the remainder in a fair and reasonable manner, after which all proceeds of the liquidation will be maintained in segregated accounts, the firm said in a statement Tuesday. Jefferies does not expect to incur any loss in respect of PFG.
The broker, who had extensive dealings with PFG and also brought other clients to the firm, says his personal losses could be about $20,000, and he said he noticed irregularities with PFG months ago.
We were forced to take less than we contracted for in our proprietary trading accounts. Back in January, I personally was forced to eat a $60,000 loss because they essentially dipped into our commissions. They said it was a forex clearing fee, but a clearing fee implies an exchange-based transaction, but foreign exchange is traded over the counter so there are no clearing fees.
The broker, who had a long-established relationship with PFG, tried to call Wasendorf but calls were not returned.
Jim [Kelly, who ran PFG's foreign exchange operations] told us it was a mistake, but a mistake is when you have an accounting error, not when you add a fictitious line item, the broker said. He would not refund it directly but said they would waive contractual fees in subsequent months. That was a huge red flag.
The broker also said that PFG unilaterally increased the so-called spread in his trades, a move that increased PFG's profit from each transaction.
In addition to his own troubles with PFG, the broker said there is a public record of the firm's regulatory troubles. The NFA's website, for example, notes that on Feb. 8, PFG was ordered to pay a $700,000 fine and not guarantee two introducing brokers for two years.
I started getting a little nervous about them last fall. Now, in hindsight, I should have been a little more savvy, he said.
Another person close to the situation told Reuters that Wasendorf intercepted and forged bank documents for more than two years to cover up hundreds of millions of dollars in missing money from the NFA.
Meanwhile, the broker said that PFG may have cut regulatory corners under mounting expenses, noting that the firm had just launched a foreign exchange office in Australia, so they had to post net capital there, and that was a very expensive undertaking.
The CFTC must also take a significant share of the blame for the PFG scandal, he said.
If the current rules had been enforced and monitored closely, things never would have gotten this far. If the regulators had been monitoring this on a timely basis, this never would have reached this level. So with MF Global and now with a PFG Best, it is not until something catastrophic happens that regulators come in and verify the statements. It's a textbook case of closing the barn door after the horses have run out.
It just crushes the credibility of this industry. It's a sad day to be a futures professional.
Image and reality
Despite PFG's application to liquidate, the firm's website late Tuesday continued to feature a letter that Wasendorf's son, the firm's president, issued shortly after MF Global filed for bankruptcy. The Nov. 1, 2011, missive said, in part:
In the wake of MF Global Holdings Ltd. filing for Chapter 11 protection yesterday, and continuing investigation into whether and how MF Global failed to keep clients' collateral separate from its own accounts, I would like to reaffirm the absolute dedication of PFGBEST to protect you and your PFGBEST accounts.
PFGBEST is not only customer-centric, but compliance-focused. We consider it a privilege to conduct business with you and to be an advocate for you. We abide by all regulations mandated by the CFTC and the rules of NFA to hold customer funds in segregated accounts that are always separate from operational funds. PFGBEST reports daily and monthly to the regulators concerning customer segregated funds. An independent, certified audit is conducted annually in addition to periodic, regular audits by NFA and information requests from the CFTC and exchange representatives. It is our policy to keep extra funds on deposit in our customer segregation accounts to protect you.
© Copyright IBTimes 2023. All rights reserved.
FOLLOW MORE IBT NEWS ON THE BELOW CHANNELS