Pharrell Williams Shares Inspiration Behind 'Entrepreneur' Song With Jay-Z Before Release Date
When Pharrell Williams and Jay-Z release their song "Entrepreneur" on Friday, the Neptunes artist is hopeful the anthem will bring people together.
Williams, who has put together a series of essays for Time magazine's special cover project "The New American Revolution," will release the song in conjunction with the outlet.
In a lyric teaser released by Time, Pharrell sings, "In this position with no choice / The system imprison young Black boys / Distract with white noise."
The 47-year-old revealed that the song was inspired by the difficulty of becoming an entrepreneur in the U.S.
"The intention for a song was all about how tough it is to be an entrepreneur in our country to begin with. Especially as someone of color, there's a lot of systemic disadvantages and purposeful blockages," he explained. "How can you get a fire started, or even the hope of an ember to start a fire when you're starting at disadvantages with regards to health care, education, and representation?"
As for the song's overall message, Williams revealed that he wants to inspire people to accept one another as they work towards a better future. "The song is trying to communicate that when we stick together, treat each other better and welcome each other, there's more money and more opportunity for everyone," he said.
Outside of his song with Jay-Z, Williams tapped several other big names, like Angela Davis and Tyler, the Creator, to help the Time project come together. "I wanted to convey a vision of a future filled with the artists, creators, and entrepreneurs who can fulfill the promise of this country's principles," Williams wrote.
The "Happy" artist also reflected on the nation's history of oppression and noted that he feels it is time for things to change. "America's wealth was built on the slave labor of Black people: this is our past," he wrote. "To live up to America's ideals, we must trust in a Black vision of the future."
Downloads of the sheet music for "Entrepreneur" are now available on pharrellwilliams.com.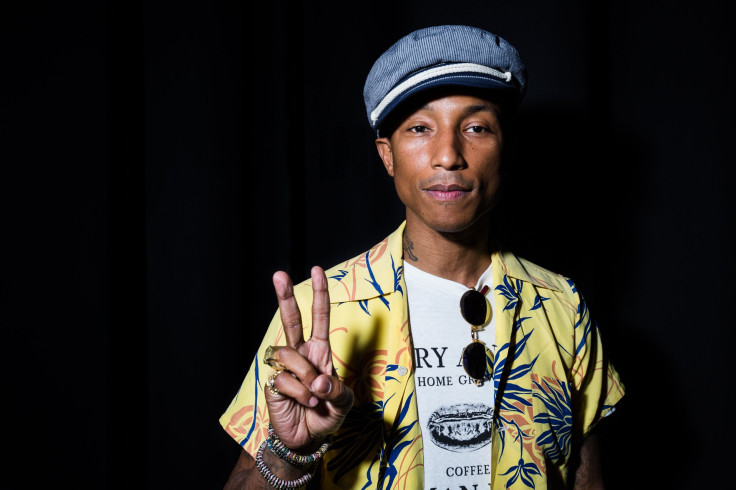 © Copyright IBTimes 2023. All rights reserved.
FOLLOW MORE IBT NEWS ON THE BELOW CHANNELS