Pi Day Jokes: 13 Puns And Riddles For Kids About Math, Pie On March 14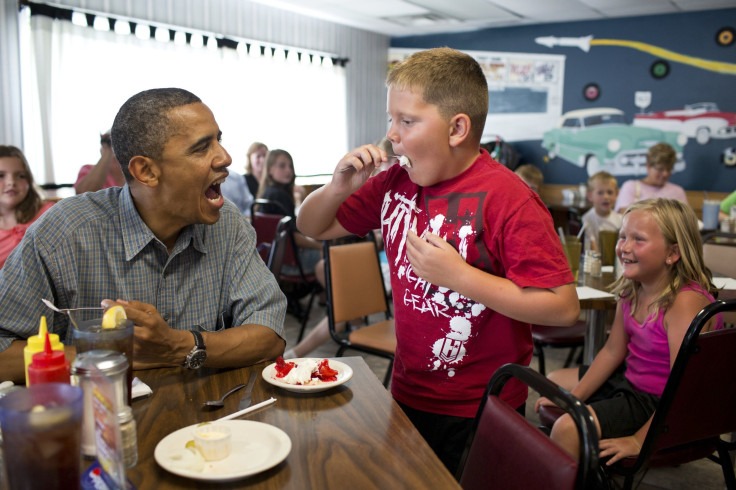 This story was updated March 13, 2017 with new hilarious, kid-friendly Pi Day jokes and tweets.
Pie? Check. Math homework? Got it. Jokes that combine the two? Don't worry — we've got you covered.
Pi Day, a celebration held annually on March 14 to honor the irrational number rounded as 3.14, is a great opportunity to show off your clever comedy skills. While you dig into desserts, make conversation by telling riddles about math. Whether you're a fan of numbers or just silly holidays, you'll be laughing in no time.
Here are a few pi/pie jokes, compiled from jokes4us, MyTownTutors and Fun Kids Jokes:
Can you recite pi? Yes! Apple, cherry, blueberry...
3.14 percent of sailors are pi-rates.
What is the official animal of Pi Day? The pi-thon.
The mathematician says, "Pi r squared." The baker replies, "No, pies are round. Cakes are square."
What do you get when you take a bovine and divide its circumference by its diameter? A cow pi.
Do you know any statistics jokes? Yeah, but they're mean.
What do you get when you take the sun and divide its circumference by its diameter? Pi in the sky.
Never talk to pi. He'll go on forever.
What do teachers from Georgia like to eat for dessert? Peach pi.
If you ask a scientist what pi is, he'll tell you it equals 3.14159. If you ask a mathematician, he'll tell you pi equals the circumference of a circle divided by its diameter. If you ask an engineer, he'll say "Pi? Well, it's about 3, but we'll call it 4 just to be safe." But if you ask a kid, he'll ask if he can have ice cream with it.
© Copyright IBTimes 2023. All rights reserved.