Pierre Casiraghi And Beatrice Borromeo To Celebrate Weddng In Borromean Island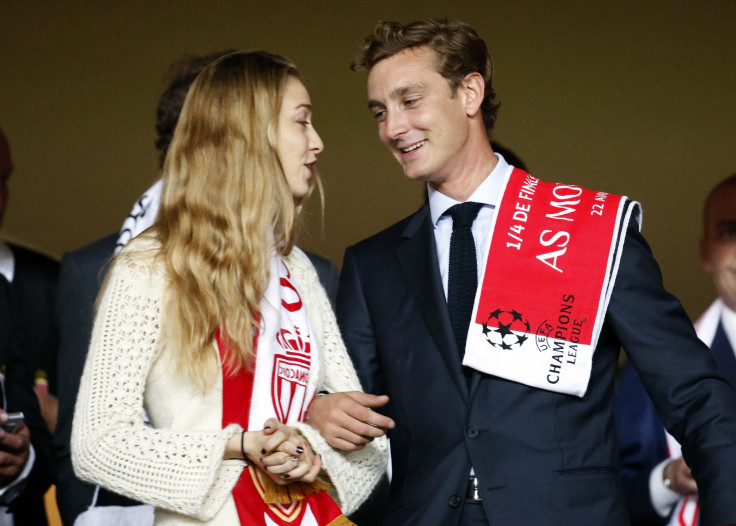 Prince Albert's nephew Pierre Casiraghi and his fiancée Beatrice Borromeo will wed in a civil ceremony in Monaco. The couple will then head to Borromeo's family-owned Borromean Islands for the second round of more intimate celebrations. Pierre, 27, is the son of Princess Caroline, Prince Albert's sister, while Borromeo, 29, hails from an aristocratic family in Italy.
The couple will marry on the Isola Bella, located on Lake Maggiore in northern Italy, according to Italian publication Dagospia. Maggiore is Italy's second largest lake and the longest. The couple will mark their marriage on one of the lake's many beautiful islands and islets.
The place was a tiny fishing village until 1632, when Charles of the wealthy Borromeo family began the construction of a palace dedicated to his wife, Isabella D'Adda, from whom the island takes its name, Hello reported. The palace has an Italianate garden. It was here that Beatrice's sisters married -- Lavinia to John Elkann in 2004 and Matilde to Prince Antonius von Fürstenberg in June 2011.
The evening reception will reportedly see the guests visit the Rocca di Angera. It is popularly known as the Borromeo Castle and stands on a lakeside hilltop in the outskirts of the town of Angera.
The palace's huge rooms are filled with paintings and ornate furniture. It has spectacular gardens that are set on 10 terraces, including an open air theater. The amphitheater is decorated with statues depicting the four elements, and will be a perfect backdrop for the elegant proceedings.
"They're going to have a ring of security surrounding the island to keep photogs at bay," a source said of the island wedding. The religious ceremony will take place on Aug. 1. The couple met while studying at university in Milan in 2008.
Pierre popped the question to his sweetheart with a pink diamond ring. Italian heiress Borromeo is a well-known journalist and TV presenter. A regular at royal events, she has accompanied her fiancé Pierre to events such as the annual Monaco Rose Ball and the wedding of Prince Félix of Luxembourg to Claire Lademacher.
© Copyright IBTimes 2022. All rights reserved.
FOLLOW MORE IBT NEWS ON THE BELOW CHANNELS