Piers Morgan Addresses Macy Gray's Gender Reassignment Comments: 'Courage And Honesty'
Piers Morgan has defended singer Macy Gray after her comments on gender reassignment on his talk show.
"Macy Gray, as she predicted, is already being abused, hounded, shamed & branded 'transphobic' by the usual vile, vicious mob who attack women that defend women's rights," Morgan tweeted Tuesday. "I stand with you @MacyGraysLife - thanks for your courage and honesty."
The 57-year-old broadcaster wrote this alongside a retweet featuring the clip from his talk show, "Piers Morgan Uncensored," where the singer said, "What women go through is a completely unique experience and surgery or finding yourself doesn't change that."
In the video, the host asked the singer what she thinks is a woman. The 54-year-old singer replied, "[A woman is] a human being with boobs. How about you start there? And a vagina!"
"I will say this and everybody's gonna hate me but — as a woman — just because you go change your parts, it doesn't make you a woman, sorry," she added. "I know that for a fact."
She went on to share that calling someone "her" doesn't make a person a woman.
"You want me to call you a 'her,' I will, because that's what you want but that doesn't make you a woman just because I call you a 'her' and just because you got surgery," she explained.
During the interview, Morgan also asked about J.K. Rowling's controversy about her comments on transgender community and being called transphobic. Gray shared that a person cannot be called transphobic because they don't agree with the transgender community.
"I don't think you should be called transphobic just because you don't agree," the singer replied. "There is a lot of judgment and throwing stones at people for just saying what it is. Do you know what I mean?"
She also noted that a "woman goes through a completely unique experience and surgery and finding yourself doesn't change that," adding that "being a little girl is a whole epic book, you know? You can't have that just because you want to be a woman."
On the work front, Gray will be next seen in the movies like "Forget to Remember" and "Flycatcher." She will also lend her voice to an animated movie, "Sneaks."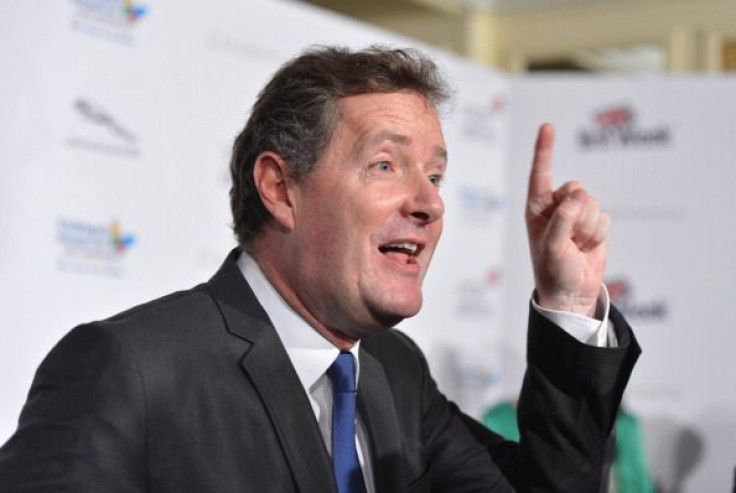 © Copyright IBTimes 2023. All rights reserved.