Pippa Middleton May Have Hinted At Having A Baby Boy
Pippa Middleton may have just hinted at having a baby boy.
During her recent outing in London, Kate Middleton's younger sister was spotted wearing a baby blue dress. Isabella Sullivan, a journalist for Express, said that this could be her way of hinting at her first baby's sex.
Middleton and James Matthews are expecting their first child in October. They announced their pregnancy earlier this year. Months ago, Middleton revealed that she didn't go through the same morning sickness that the Duchess of Cambridge went through with her three pregnancies.
"I was lucky to pass the 12-week scan without suffering from morning sickness. That meant I was able to carry on as normal. When I learned the happy news that I was pregnant, I realized I needed to adjust my four to a five-a-week fitness routine," Middleton previously said (via People).
During her recent interview, Middleton also talked about how her fitness routine has been crucial to her pregnancy.
"I've noticed my body change, but through exercise, I feel it's being strengthened. I'm fanatical about sport and have looked at loads of books and websites on exercise during pregnancy, but have been disappointed by the limited technical information what you can and can't do. This being my first pregnancy, I had so many questions I felt were still unanswered. I wanted to know things like, would I strain if I served in tennis, are strokes of swimming safe, can I still do normal yoga class if I avoided certain positions? Could I still work my abs?" she said.
Middleton tied the knot with Matthews on May 20, 2017, and her sister was in attendance to their big day. Middleton was also present at Kate and Prince William's nuptials in 2011. Middleton also attended Prince Harry and Meghan Markle's wedding on May 19 at St. George's Chapel in Windsor Castle.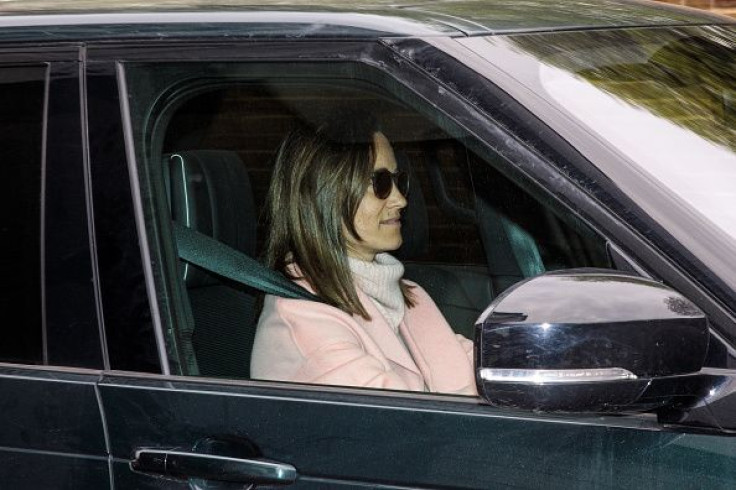 © Copyright IBTimes 2023. All rights reserved.