Pitbull As Florida Ambassador? Miami Rapper A Contrast To Wholesome Orlando, And Some Floridians Say No Thanks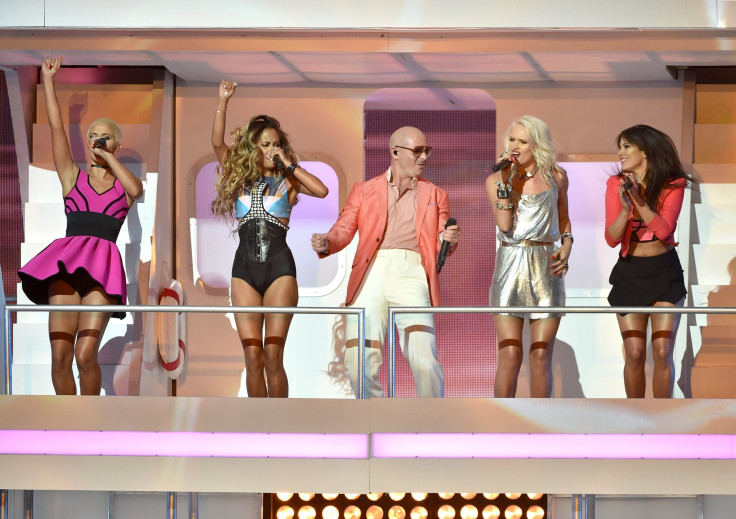 Mary-Ellen Miller has lived near Walt Disney World for the past 13 years, so when she learned recently that Miami rapper Pitbull is poised to become an official tourism ambassador for the entire state of Florida, she had a lot of thoughts on the topic, not all of them positive.
"I don't think he's a great illustration of the entire state," the 37-year-old Orlando mother told International Business Times. "Florida is such a strange creature. You really have such great regional distinction. How can you name a single individual and say this is a good representation of the entire culture?"
It's a question many Floridians have been asking in the wake of an announcement in September from Visit Florida, the state's quasi-corporate tourism arm, which said it had hired Pitbull for a global marketing blitz that will help promote the Sunshine State as an international tourist destination. The rapper, nicknamed "Mr. 305" in reference to Miami's area code, will promote the state at concerts, during celebrity appearances and on social media, where he has more than 100 million followers.
As far as marketing campaigns go, it's an imaginative way to spread the word about Florida -- but which Florida? While Pitbull, whose real name is Armando Christian Pérez, fits in well as a fixture on the Miami hip hop scene, his suave persona, innuendo-laced lyrics and racy music videos are a stark contrast to the wholesome, family friendly facade of Orlando, which accounted for almost two-thirds of Florida's 98.8 million visitors in 2014.
And Orlando is just the beginning. From laid-back coastal towns and fishing resorts to state parks, beaches and wildlife sanctuaries, Florida is a unique travel ecosystem whose disparate destinations rarely align. Some people who work in the state's $82 billion tourism industry say they worry that choosing a distinctly Miami personality sends the wrong message that Florida is a one-stop shop.
"There are so many aspects of Florida tourism," said Jim Nixon, a group sales manager for the Salvador Dalí Museum in St. Petersburg. "You have the panhandle, the Gulf Coast. You have St. Augustine and Disney and West Palm Beach. Pitbull represents a very Latin American, very South Florida aspect of Miami."
That aspect, however it is labeled, has not always played well in areas north of Ocean Drive. Pitbull's lyrics are routinely described as sexist and misogynistic by critics who say songs like "Timber" -- in which the rapper professes his fondness for women twerking face-down in bras and thongs -- teaches young girls that they are objects to be hypersexualized. In a radio interview last year, the BBC host Sara Cox said hearing Pitbull's music on the charts "makes my soul weep with the way he sings about women."
But Visit Florida knew what it was getting. Will Seccombe, the organization's president and chief executive, said he understands that Pitbull is not everyone's cup of tea, but he insisted that the ambassadorship program, which is designed to leverage the rapper's enormous social media following, would extend largely to people who already engage with Pitbull or attend his concerts.
"We're not using Pitbull to talk to moms with small kids," Seccombe told IBT. "Orlando is the No. 1 family destination in the world, and this relationship is not designed to bolster that. The only people who are going to be exposed to Pitbull are his fans."
Off The Beaten Track
Seccombe characterized Visit Florida's relationship with Pitbull as a "very, very strategic" effort to sell Florida as a potential destination to specific subsets of travelers. He said the Latin American market has become critically important for Florida tourism, as have Hispanic Americans traveling domestically. And of course, there are the ever-elusive millennials, who are traveling more as their purchasing power increases, but who may not see theme parks and family cruises as options for them.
"These are demographics that are starting to drive travel decisions," Seccombe said. "They don't believe tourism marketing, but they believe -- and are inspired by -- the people they choose to follow."
He also downplayed the rapper's role as an ambassador for the entire state, saying Visit Florida has partnerships with other celebrities and influencers that appeal to Florida's diverse array of travel destinations, including "mommy" bloggers and the celebrity chef Emeril Lagasse.
"Pitbull is an ambassador, he's not the ambassador," Seccombe said.
The distinction underscores the difficulty of promoting a state so heavily dependent upon other people's money. Tourism is Florida's No. 1 industry, and the state's distinctive regions compete heavily for visitors and resources. While Orlando is still at the top of the food chain, Nixon said other areas like Tampa and St. Petersburg are growing rapidly, and so is competition among markets.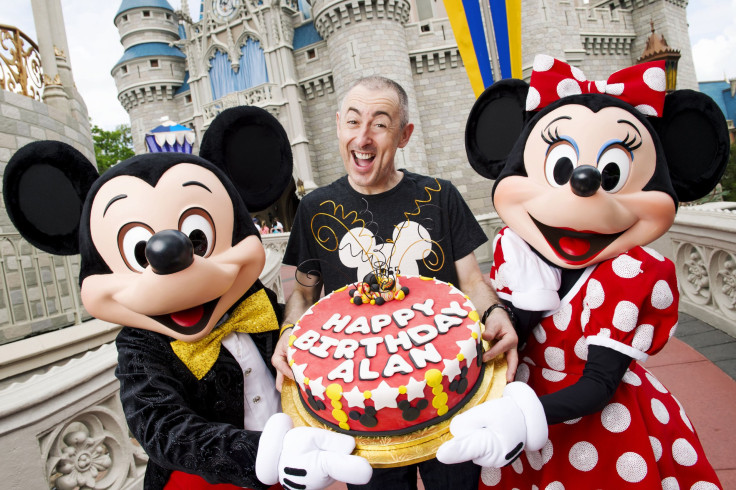 Pitbull may be a contrast to Florida's biggest tourist destination, but George Aguel, president and CEO of Visit Orlando, said he had no hard feelings about the choice. "While we maintain that Orlando is an environment conducive for all ages and demographics, we also understand why Visit Florida believes Pitbull will broaden the appeal of their tourism marketing efforts beyond families," Aguel said in a statement.
Still, not everyone is happy that Visit Florida, which received $73 million in state funding last year, is paying a millionaire celebrity to shill for a state that is already famous the world over as a tourist destination. Visit Florida has refused to say how much it paid for Pitbull's services, citing a "trade secrets" exemption to the state's sunshine laws. The argument, according to Seccombe, is that if Pitbull's fee were revealed it could harm his market value and imact future endorsements. (WTSP, a news station in Tampa Bay, requested a copy of the contract, but was given a heavily retracted version.) Seccombe insists Visit Florida got a great deal and said he is confident the trade secret argument would withstand a legal challenge because Pitbull's team said specifically that the rapper did not want the information to be released.
"We engaged our general counsel in the discussion and we feel we're in the right place," Seccombe said. "At the end of the day, if we were to do this, we'd be breaking our agreement."
Back in Orlando, Miller said the tourism dollars could be better spent, and she lamented that Florida as a whole is so concerned with proving itself as a world-class destination that it sometimes neglects more pressing matters like education or the environment. "Quite honestly, Florida doesn't typically do a good job of putting their money where we really need it," she said. "Why are we giving money to a platinum-selling artist? If he wants to promote Florida on his own, he can go right ahead."
Christopher Zara covers media and culture. News tips? Email me. Follow me on Twitter @christopherzara.
© Copyright IBTimes 2023. All rights reserved.
FOLLOW MORE IBT NEWS ON THE BELOW CHANNELS