Pizza Is Healthier Breakfast Option Than Cereal, Dietitian Says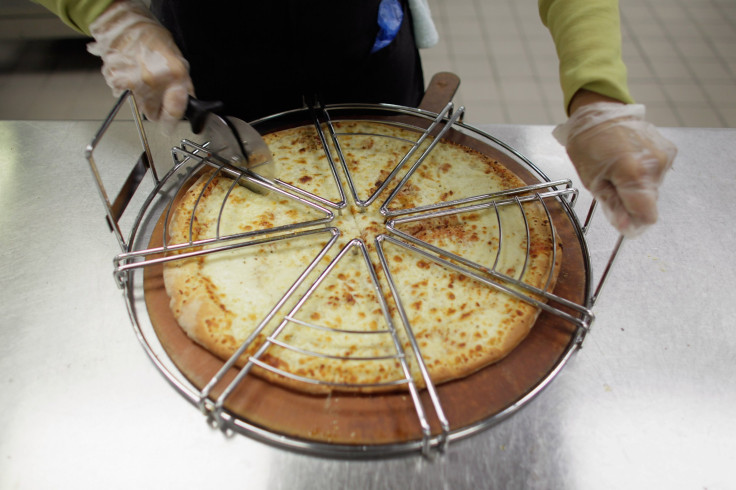 Grabbing a cheesy slice of pizza in the morning may be a healthier option than pouring a bowl of cereal with milk, one nutritionist said.
Nutrition blogger Chelsey Amer, MS, RDN, CDN, has confirmed that pizza can be a more nutritional option than most cereals on the market. Amer is a Nutrition Consultant, Registered Dietitian Nutritionist, writer and recipe developer based in New York, according to her LinkedIn account.
"You may be surprised to find out that an average slice of pizza and a bowl of cereal with whole milk contain nearly the same amount of calories," Amer told The Daily Meal Monday. "However, pizza packs a much larger protein punch, which will keep you full and boost satiety throughout the morning."
Amer added that pizza doesn't exactly fall into the health food category, but when compared to most sugary cereals, it's a more balanced meal.
"Plus, a slice of pizza contains more fat and much less sugar than most cold cereals, so you will not experience a quick sugar crash," she explained.
Conversely, Americans shouldn't give up on the traditional bowl of cereal and milk combination in the morning. In fact, based on specific factors, cereal can be more beneficial than pizza.
"Cereal can absolutely be a vehicle for getting important nutrients into your diet to start your day off right," Keri Gans, a nutritionist and Yoga instructor told The New York Post.
Gains suggested checking the cereal's nutritional facts. A bowl of cereal containing 3 grams of sugar or less with at least 6 grams of fiber is ideal. Gains also stressed the importance of adding fruits and other vitamin-packed toppings.
"If you choose the right cereal that's packed with fiber, it may help lower cholesterol and control blood sugar," she added. "You could top your cereal with berries, which are rich in vitamins."
Most types of cereal contain at least 125 calories, vitamin C, iron and calcium, according to an article released in Live Strong. Most milk options, like 2 percent, contain at least 122 calories. However, pizza calories can vary based on toppings. A slice of cheese pizza can hold up to 168 calories, while a pepperoni slice can have about 600 calories.
© Copyright IBTimes 2023. All rights reserved.