Plastic Pollution: Will Starbucks', Hyatt's Move To Ditch Straws Save Our Oceans?
On the heels of Starbucks and other companies that are determined to "reduce waste and safeguard the environment," Hyatt Hotels have decided to join the anti-plastic straw movement.
Announcing its decision to ban single-use plastic straws, drink picks, and other single-use plastics from its hotels globally, the Chicago-based company, which has about 700 hotels in more than 50 countries, on Monday said from September these items will be available for guests on request only. It said eco-friendly alternatives will be provided instead.
Stressing on the company's commitment to reduce environmental impact, Frank Lavey, senior vice president, global operations for Hyatt, said, "Eliminating plastic straws and drink picks builds on the environmental sustainability programs we have in place and further drives our global efforts to reduce environmental impact."
"This is a meaningful step, and our commitment doesn't stop with straws and drink picks. We will continue exploring viable alternatives everywhere we can," he added.
Earlier, Starbucks had pledged support to the eco-friendly mission by promising to eliminate single-use plastic straws from all its 28,000 outlets across the world by 2020. The coffee giant is planning to serve its drinks in recyclable plastic straw-less lids or may use "an alternative-material straw." It has also set aside $10 million to develop a recyclable hot drink cup. The company is planning to implement the decision initially in its outlets across North America from this fall and later on spread it to France, the Netherlands and European nations.
"For our partners and customers, this is a significant milestone to achieve our global aspiration of sustainable coffee, served to our customers in more sustainable ways," Starbucks CEO Kevin Johnson said in a release Monday.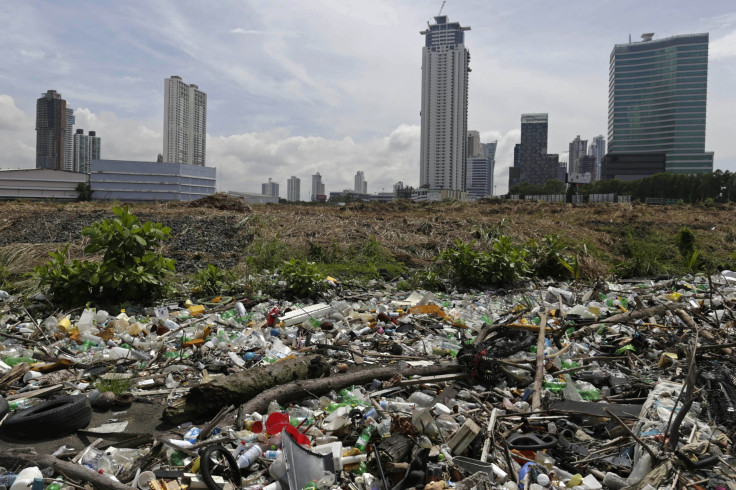 Environmental activists view this as an important step toward saving the oceans from pollution. Though straws form just a small portion of the plastic waste that ends up in our oceans, activists say they are the easiest of all items to forgo, and hope it will be a "gateway plastic," encouraging people to dump other single-use plastics items in the future.
According to them, around 500 million plastic straws are getting dumped every day in the United States, meaning, approximately 12 million pounds of waste a year are generated in the country due to the usage of straws, thus threatening the marine ecosystem, BBC reported.
Recently, 17 pounds of plastic bags were found in the stomach of a pilot whale that died off the coast of Thailand.
Nicholas Mallos, director of the nonprofit Ocean Conservancy said the ban was "a shining example of the important role that companies can play in stemming the tide of ocean plastic."
According to a paper published in the journal Science Advances by industrial ecologist Dr. Roland Geyer, about 8.3 billion metric tons of plastic were produced by humans till 2017 and of this, an estimated 10 million tons gets dumped in the oceans every year.
© Copyright IBTimes 2023. All rights reserved.