'Platinum End' Episode 12 Live Stream Details: How To Watch Online [Spoilers]
KEY POINTS
Mirai is set to become Fuyuko's first test subject
"Platinum End" Episode 12 is scheduled for airing Thursday
The episode will stream on Funimation, Crunchyroll and Hulu
Fuyuko Kohinata, an evil researcher and one of Kanade's subordinates, wants to test her latest drug on a human in "Platinum End" Episode 12. The new episode is titled "A Fine Line Between Offense and Defense."
The official website has released the spoiler stills and synopsis of Episode 12. Fuyuko threatens Mirai and the others that they will spread the deadly virus and carry out the worst bioterrorist attack mankind has ever witnessed.
She wants to strike a deal with Mirai and his friends. Fuyuko wants to test her new drug that melts people. She desires Mirai and his squad to be her guinea pigs.
She chooses Mirai as her first test subject for the drug that is likely to melt his body. Mirai is ready to face this evil scientist in a one-on-one battle. Meanwhile, Mukaido and Saki desperately try to stop Mirai but looks like he is willing to sacrifice his life.
Can Mirai save himself from the needle?
"Revel is promoted to first-rank angel and Saki acquires her Wings. They rush to the park where the fight is taking place, and she successfully shoots Hajime with a Red Arrow. Through the power of the Red Arrow, Hajime experiences love for the first time in his life. After an intense internal conflict, what choice will he make...? Meanwhile, Kanade has a trump card he's been hiding up his sleeve. It throws their fight into chaos, turning it into a roller coaster of a battle," read the official synopsis of Episode 11, according to Crunchyroll.
The cast of "Platinum End" anime includes Miyu Irino as Mirai Kakehashi, Yui Ogura as Nasse, Yūsaku Yara as The "Aged God," Yū Sasahara as Akira Kakehashi, Toshiyuki Morikawa as Nanato Mukaidō, Tomoaki Maeno as Hajime Sokotani, Natsuki Hanae as Revel, Shōya Chiba as Mizukiyo Minamikawa, Kaori Maeda as Mimi Yamada, Kikuko Inoue as Meyza, M.A.O as Saki Hanakago, Ai Kayano as Baret, Hikaru Midorikawa as Balta and Kaito Ishikawa as Kanade Uryū.
Fans can watch "Platinum End" Episode 12 online on Crunchyroll, Funimation and Hulu on Thursday. The episode will live stream in Japanese with English subtitles.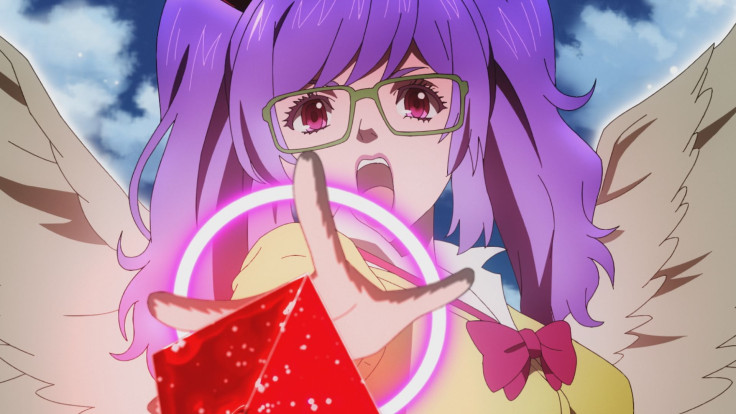 © Copyright IBTimes 2023. All rights reserved.