'Platinum End' Episode 16 Live Stream Details: How To Watch Online [Spoilers]
KEY POINTS
Saki and Mirai want to stop Susumu before it is too late
"Platinum End" Episode 16 will air Thursday
The episode will be streaming on Crunchyroll, Hulu and Funimation
Susumu Yuito, an ordinary sixth grader who also happens to be a God Candidate, is spilling the beans about the rest of the candidates on live television in "Platinum End" Episode 16. The new episode is titled "World's Greatest Assassin."
The official website has released the synopsis of Episode 16. After Susumu starts to reveal information about the remaining God candidates during a live broadcast, people all over the world start looking for the candidates.
Mirai and Saki are getting worried as the two don't want people to chase them down. They want to stop Susumu before he tells the world about their true identity.
However, when Mirai is leaving school one day, a detective from the Metropolitan Police Department contacts him.
In Episode 15 of the series, Saki and Mirai learned about the appearance of a new God Candidate. It turned out that he was a sixth-grader and was live on television.
Saki was concerned because Susumu not only told the world his real name but also revealed his face. Mirai wondered if he was the one who shot Metropoliman with the Red Arrow.
"In exchange for Mukaido's life, his actions finally end their long battle with Metropoliman AKA Kanade. However, Mirai notices that Kanade has secretly been shot with a Red Arrow by someone else... Who was controlling Kanade? The MPD begins investigating the identities of the God candidates, and the situation enters the next phase. And then, a new God candidate begins to act," read the official synopsis of Episode 15, according to Crunchyroll.
The cast of "Platinum End" anime includes Miyu Irino as Mirai Kakehashi, Yui Ogura as Nasse, Yūsaku Yara as The "Aged God," Yū Sasahara as Akira Kakehashi, Toshiyuki Morikawa as Nanato Mukaidō, Tomoaki Maeno as Hajime Sokotani, Natsuki Hanae as Revel, Shōya Chiba as Mizukiyo Minamikawa, Kaori Maeda as Mimi Yamada, Kikuko Inoue as Meyza, M.A.O as Saki Hanakago, Ai Kayano as Baret, Hikaru Midorikawa as Balta and Kaito Ishikawa as Kanade Uryū.
Fans can watch "Platinum End" Episode 16 online on Crunchyroll, Funimation and Hulu on Thursday. The episode will live stream in Japanese with English subtitles.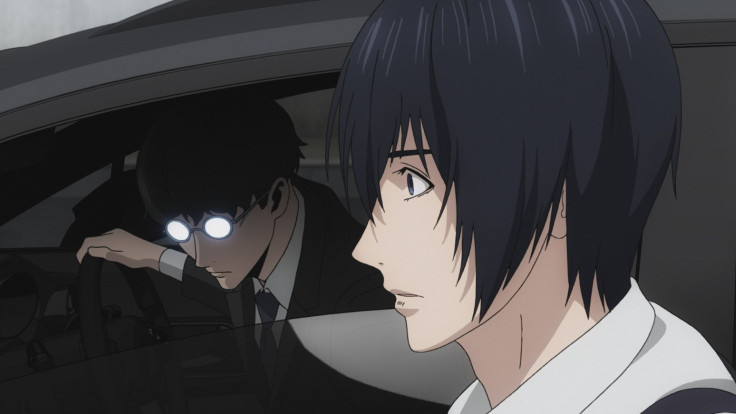 © Copyright IBTimes 2023. All rights reserved.