Play 'Doom' On 'Minecraft' While Booting A Windows 95 PC With New Mod
KEY POINTS
A new "Minecraft" mod allows you to boot a Windows 95 PC and play the classic "Doom" on it
VirtualBox, a free and open-source virtual machine software, is what the mod uses to run operating systems like Windows 95
This is likely just the first of many experimentations that will follow especially once people build multiple PCs that boot different operating systems in Minecraft worlds
A new mod has been created for "Minecraft" that allows players to build a working Windows 95 PC within the game and even lets you play "Doom" on it.
The new VM Computers mod allows players to order computer parts from a satellite orbit around a "Minecraft" world. You can then build a computer that can boot Windows 95 as well as a variety of other operating systems, says The Verge.
VirtualBox, a free and open-source virtual machine software, is what the mod uses to run operating systems like Windows 95. Within "Minecraft" you simply place a PC case block and then use it to create virtual hard drives to install operating systems from ISO files.
Released in 1995, Windows 95 merged Microsoft's formerly separate MS-DOS and Microsoft Windows products and featured significant improvements over its predecessor, most notably in the graphical user interface (GUI) and in its simplified "plug-and-play" features.
With the news of this mod, the "Minecraft" community began experimenting with it and, as a result, someone even managed to get "Doom" running within "Minecraft."
This is likely just the first of many experiments that will follow especially once people build multiple PCs that boot different operating systems in Minecraft worlds notes The Verge. You could probably even play "Minecraft" on a PC within "Minecraft" to create a loop to blow your collective minds further.
The original "Doom" was released on MS-DOS in 1993 and is considered one of the pioneers in the first-person shooting games genre. "Doom" introduced to IBM-compatible computer features such as 3D graphics, third-dimension spatiality, networked multipl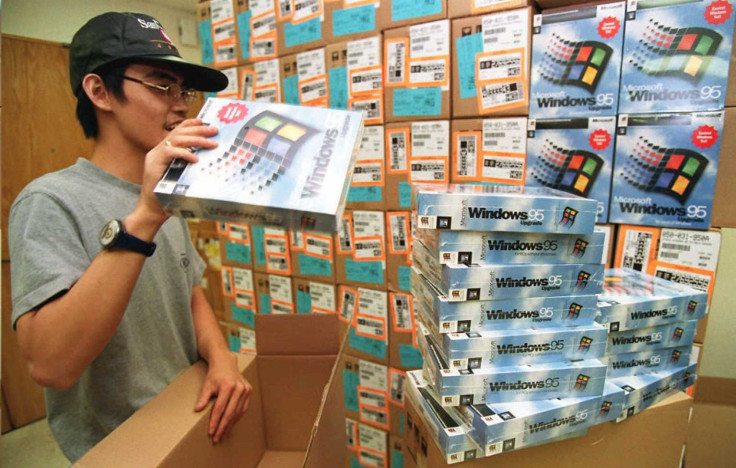 ayer gameplay, and support for player-created modifications.
Windows 95 was a particularly important operating system in Microsoft's history as it introduced the Start menu by clicking "Start" on the taskbar as an additional means of launching applications or opening documents. It also saw the previous "File Manager" replaced by "Windows Explorer."
The ultimate test for any mod or hack is actually getting Windows 95 and "Doom" to run on it. In fact, Windows 95 has been seen running on an Xbox One, an Apple Watch, and even as an app you can download and install on macOS, Windows, and Linux.
© Copyright IBTimes 2023. All rights reserved.