PlayStation Plus August 2018: 'Mafia III,' 'Dead By Daylight' Headline Free Lineup
It's the month of August, and Sony has once again updated the lineup of its PlayStation Plus service. The lineup is headlined by Hangar 13's "Mafia III" and Behaviour Interactive's "Dead by Daylight."
On Wednesday, Sony announced via the PlayStation Blog the list of free games for this month. As per usual, the lineup is a mixed bag of goodies. And by that we mean different games for different platforms.
"Mafia III" is one of the main attractions this August. In the 2K Games-published game, players assume the role of Vietnam vet Lincoln Clay, who returns home after years of taking part in the war. He is met by shocking news when he learns that his surrogate family has been wiped out by the Italian Mafia. He then devises a plan to exact revenge.
Another headliner for this month is the Starbreeze Studios-published "Dead by Daylight." There's also a lot of killing in this multiplayer as players have the option to assume the role of a savage Killer. Four other characters are Survivors, who are attempting to escape the Killer so as not to get caught, tortured and killed.
Joining the lineup is "Bound by Flame." The fantasy-themed action RPG is for PS3 players. In the game, players take on the role of a victim of demonic possession. It is more of a battle between good and evil, since players will have to choose between evil powers and heroic talents. The game was developed by Spiders and published by Focus Home Interactive.
Another PS3 entry for this month is "Serious Sam 3 BFE." This is a first-person shooter that serves as the prequel to "Serious Sam: The First Encounter." It was developed by Croatia-based indie studio Croteam and published by Devolver Digital.
Sony also included two PS Vita entries, "Draw Slasher" and "Space Hulk." "Draw Slasher" is a an action-packed game that requires players to cut, slice, snip, sever, chop, shear and even trim hordes of Pirate Monkey Zombies. Meanwhile, "Space Hulk" is a turn-based strategy game that started out as a board game set in the "Warhammer 40,000" universe.
PlayStation Plus members can also rejoice because Sony has decided to offer a bonus virtual reality game. From Aug. 7 through Oct. 2, PlayStation Plus members can download and enjoy "Here They Lie" for free from the PS VR system. The first-person horror game was developed by Tangentlemen and SIE Santa Monica Studio and published by Sony.
Finally, the last but certainly not the least entry in the lineup is "Knowledge is Power." PS Plus members can enjoy the game from Aug. 7 all the way to Nov. 6. The game is full of trivia questions and tactical challenges that will test players' know-how on just about anything.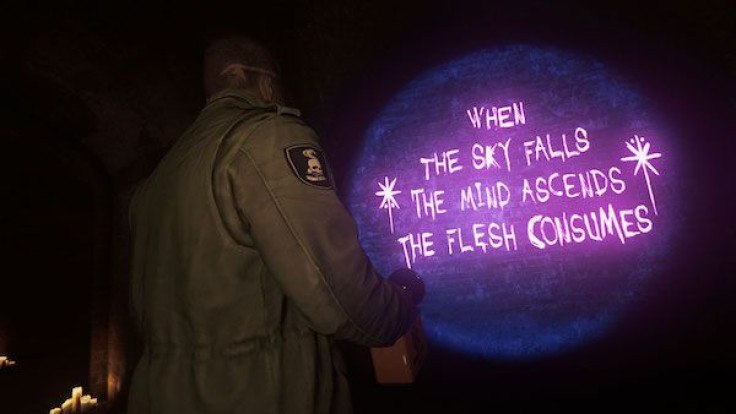 © Copyright IBTimes 2023. All rights reserved.