PlayStation VR May Be A Big Virtual Reality Winner, But Consumer Awareness Remains Low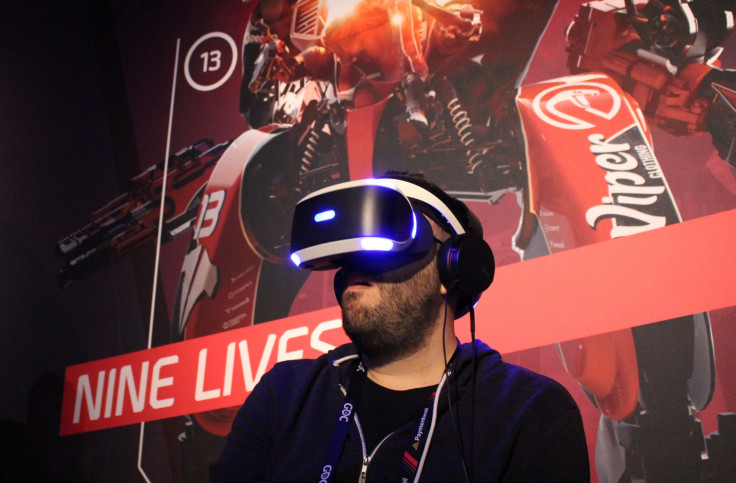 Sony's PlayStation VR bet is expected to pay off in 2016, according to a report released Wednesday by SuperData research. The PlayStation VR is expected to ship 2.6 million units, much higher than the 700,000 expected of the Oculus Rift and 400,000 for the HTC Vive. VR may be the future, but it has a long way to go to raise awareness among consumers.
VR is expected to be a $3 billion industry in 2016, according to SuperData, a firm specializing in the video game and VR industry. PlayStation VR, bolstered by around 40 million PS4 owners and a footprint in stores, will lead the way for high-end headsets.
Sony's history of hardware launches is an advantage over Oculus and HTC as they ramp up production to meet consumer demand. Rift and Vive shipments have faced delays, with orders for the former being pushed back by at least a month for some individuals who preordered the headset. Another factor to consider is how many PCs are powerful enough to run a Rift or Vive. There are around 12 million VR-ready PCs, according to SuperData Research. For consumers looking to begin their experience with VR, a PS4 is priced at $300 whereas a gaming PC is around $900.
The big VR winner this year will be the Samsung Gear VR. The mobile VR headset is expected to ship 3.5 million units in 2016. The Gear VR is compatible with Samsung's flagship phones, including the recently released Galaxy S7 and Galaxy S7 Edge, with a price of $99.
Price and supply issues aside, the other issue facing VR in 2016 is awareness. Of the 2,000 surveyed, 52 percent were unaware or not interested in VR. That lack of knowledge extended to the actual headsets, with 49 percent of participants unable to name a single device. Despite the early hurdles facing VR adoption, the report is optimistic for its future. Production will increase, awareness will be improved, software will be more advanced and the price will be reduced by 2020 when it's estimated to become a $40. 3 billion industry.
© Copyright IBTimes 2023. All rights reserved.