Plus-Size Model Erica Jean Schenk On Women's Running Magazine Cover Is Loved By Women On Internet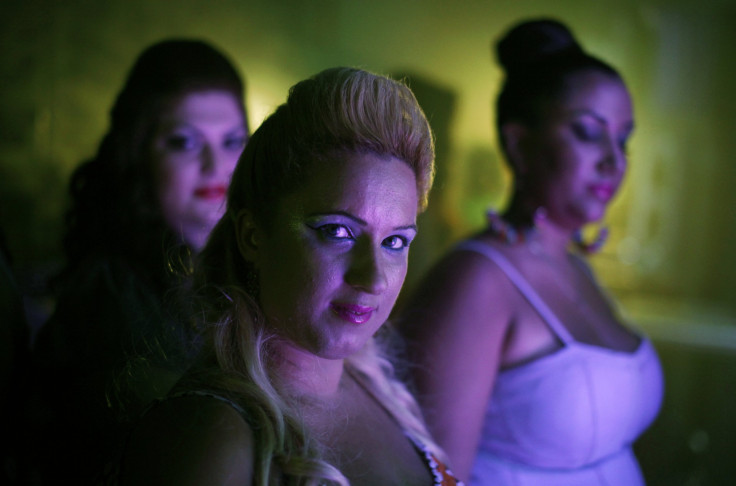 What happens when a plus-size model gets featured on the cover of a fitness magazine? The masses "beg for more," says a confident Erica Jean Schenk -- the plus-size teenager whose voluptuous body has given a new image to a runner's body.
Women's Running (WR) magazine wanted a real woman on their magazine's August issue cover and Schenk proved to be a good choice. The cover featuring the size-18 model running in tight fitting clothes is receiving appreciation from critics. WR editor-in-chief Jessica Sebor told HNGN that the reason the magazine featured a plus-size model on the cover page was because they wanted to break the stereotypes of running and show their readers that anyone can be a runner, regardless of their weight.
The cover is a hit on the Internet and Schenk's fans are happy for her fame. "This cover means so so much to me as a woman and as a plus size runner!!!" one of her fans wrote on her Instagram page, where the picture is uploaded. So how did Schenk feel about the cover.
"I was initially stunned. I thought it would be a big deal but it turned out to be a MUCH bigger deal than I thought it would be!" Schenk told E! Online, adding that she was not aware she would be featured on the cover. She is happy how WR shows "a thick-thighed woman who is proud of her body."
Schenk, 18, added that she was very hesitant at first to be pictured for the magazine but she did the shoot to help other women realize that they need to "accept who they are." And the response was phenomenal. "I can feel the masses begging for more," she told the website adding that she hopes that she can "make an impact in women's body acceptance."
© Copyright IBTimes 2022. All rights reserved.
FOLLOW MORE IBT NEWS ON THE BELOW CHANNELS