Plus-Sized Model Tess Holliday Apologizes For 'Black Men Love Me' Comment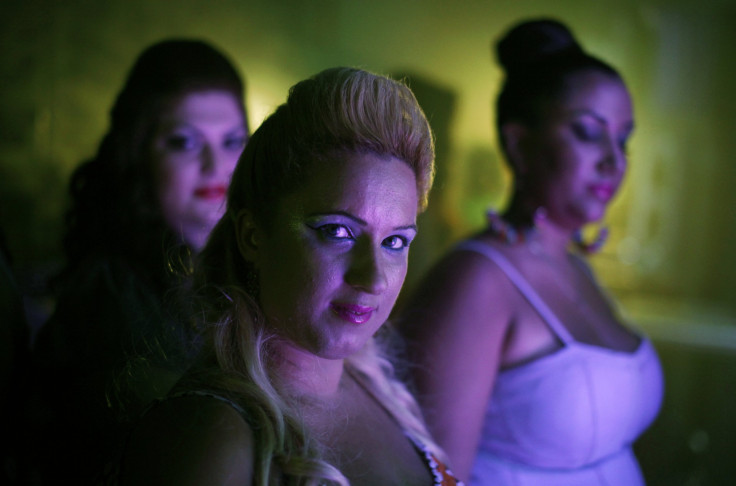 Plus-sized model Tess Holliday has apologized after landing herself in controversy following her "black men love me" comment in a recent media interview. The 29-year-old said on Facebook that she was quoted out of context and her words about black men were misunderstood.
Holliday faced a backlash recently after telling the Guardian that African-American men frequently hit on her. "I do admit that black men love me," she told the Guardian. "I always forget that, and then I come to a black neighborhood and I remember." Her comments were deemed racist by many people on social media.
On Tuesday, the Size 22 model took to Facebook to apologize for her remarks, saying her quote should be seen in context. "Firstly, I apologize for any hurt that my flippant comment has caused," Holliday wrote. She explained that the incident occurred when she was doing a photoshoot for the newspaper and was wearing her underwear on the street.
The plus-sized model said she felt "rather exposed" doing that kind of shoot in a public place. It is then that "an older black man cat-called" her as she was walking behind the team. Holliday made her team aware of the incident and "jokingly said some semblance of what appeared in print." Her comment was "in relation to being cat-called by black men significantly more than by white," Holliday wrote, accepting that her "tone and wording didn't convey this clearly."
"It was also meant to play into the idea that black men like bigger women, but the humor of that doesn't come through," she wrote. Holliday added that her team included "two talented black women" and her words were not intended to intentionally offend anyone. She further told Facebook followers that she is not perfect and can make mistakes.
The plus-sized model added that she did not choose the title of "role model" and it was "thrust" onto her, despite her reluctance. She told her critics that she is doing her best to live up to that tag but she should be treated like any other human being and be forgiven for her mistakes. "I don't speak for everyone, but I will continue to try my best to speak UP for everyone," she concludes.
© Copyright IBTimes 2023. All rights reserved.
FOLLOW MORE IBT NEWS ON THE BELOW CHANNELS