Plus-Size Model Tess Holliday Gets 'People' Magazine Cover, Talks About Finding Love On Social Media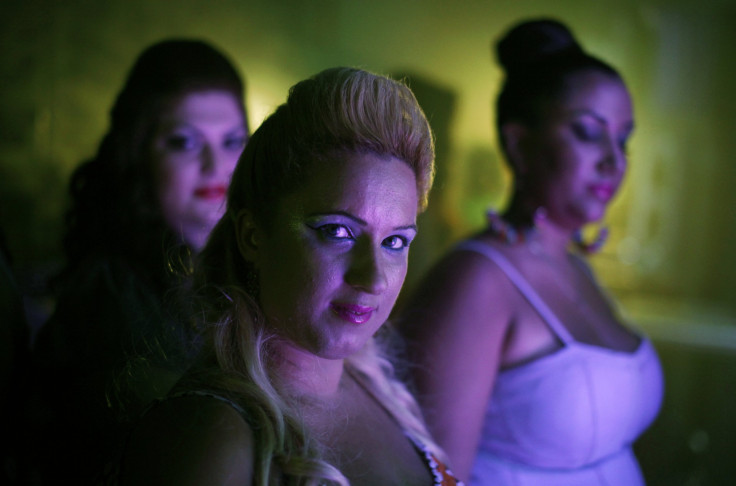 Tess Holliday wears size 22 clothes but has landed on the cover of People magazine's body issue. The 29-year-old previously made history by becoming the first plus-sized model to land a major contract with MiLk Model Management. In an accompanying interview, she talks about how she found love on social media.
The Los Angeles model has a huge social media fan base, with more than 700,000 followers on Instagram and 900,000 on Facebook. She also has a strong presence on Tumblr and other social media websites. In 2012, her then-future husband Nick Holliday approached her on Tumblr. He sent her a message saying how much he loves the way she "inspires other women."
"I just remember thinking how cute he was, so we started talking and it quickly turned into a relationship," Holliday told People. For her husband-to-be, it was her personal message that "everyone is beautiful, no matter their size" that attracted him to her. He was also bowled over by the beauty of her classic face. "She has an old Hollywood face, and I think that's something that's quite rare now, and something that I was taken by," he told the magazine.
The Australian publicist came to see Holliday in Los Angeles after nine months of talking online to her. When he arrived, Holliday knew he was her Mr. Right and that she would marry him. She was happy that he appreciated her in a way like "no one else had." "I think being a feminist himself, he understood what it was like to really appreciate a woman's body -- not in a sexual way, but in that every person is beautiful the way that they are," she added.
The model, whose real name is Tess Munster, began using "Holliday" as her last name professionally since January this year. Her husband has now moved to Los Angeles to stay with her permanently and also handles her work as a manager. Holliday is also a proud momma to 9-year-old son Rylee, who has also bonded well with her husband. Check out Holliday's People magazine cover here.
© Copyright IBTimes 2023. All rights reserved.