Pokémon Go News: Niantic CEO John Hanke Announces 3 New Updates For 2017 As Game Reportedly Crosses 650 Million Downloads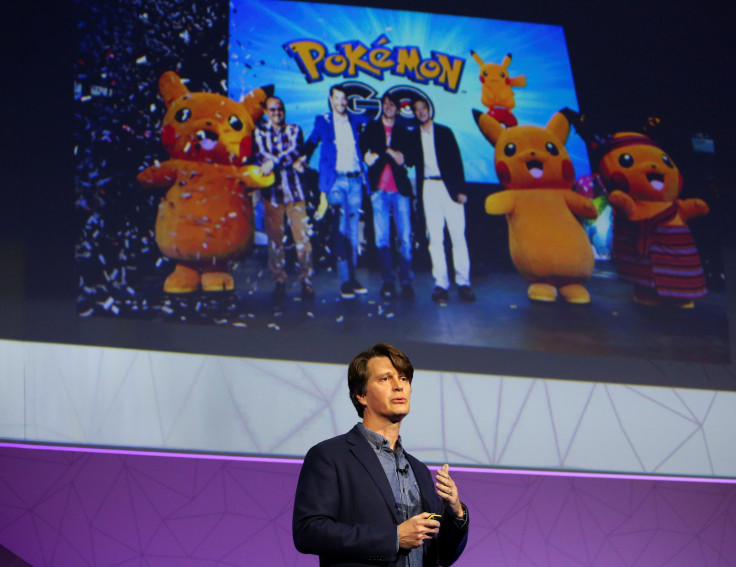 Is the Pokémon Go buzz dying out? Niantic CEO John Hanke does not think so.
"In Pokémon GO, we're only getting started with the game. We just launched our first major update (80 new species). We have 3 major new releases for Pokémon GO mapped out for this year," he said in his keynote address at the Mobile World Congress in Barcelona Tuesday.
Niantic seems to be trying hard to sustain player interest in the game as Hanke said at the event that the game would have three major updates in 2017, the first one of which was the recent Gen 2 update. He did not reveal when during the year the two other updates would be rolled out. He had also earlier indicated that the player vs. player battle system would be coming "soon," but even for this feature, he did not give any dates.
The company put out some impressive stats for the game at the mobile phone conference — Niantic Labs chief technical officer Phil Kreslin said that Pokémon trainers had walked 8.7 billion kilometers (5.4 billion miles). Till date, gamers have made 500 million visits to stores partnering with the game, the CEO claimed, according to Adweek.
In addition to this, CEO John Hanke stated that the game had crossed 650 million downloads as of Tuesday. While that might sound impressive, the fact is that the game had already crossed 500 million downloads in September 2016, which means that for the period of September-February, the game achieved just around 150 million downloads, which is way less than the increase in downloads in the preceding three months.
Still, Hanke seemed assured that the game was doing well.
"I think you should go check your data. Look at the top grossing apps on Google Play and Apple and check the charts, then form your own opinion," Hanke told the Associated Press Tuesday.
"What happened last summer was really kind of strange, where Pokémon Go spiraled out of control to this level of cultural awareness that nobody expected, certainly not us. What happened after that is that it became an extremely successful mobile game and product, just based on the number of daily active users and monthly active users," he added.
© Copyright IBTimes 2023. All rights reserved.