Police Can Force You To Open Your iPhone With Fingerprint, Judge Rules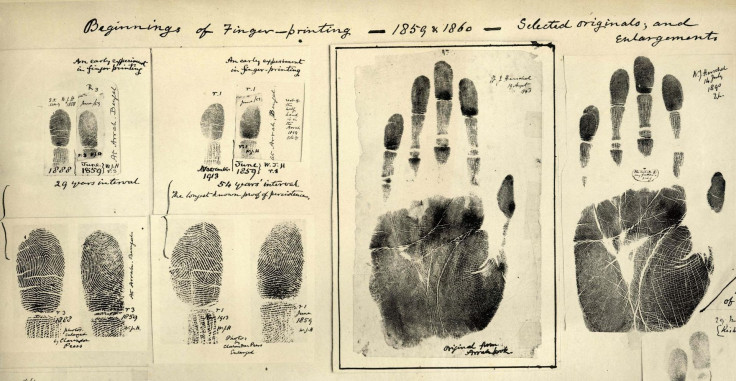 A Virginia Circuit Court judge has ruled that police can force a criminal defendant to provide a fingerprint to unlock his cell phone without his consent. The decision comes amid new limitations on law enforcement that prevent officers from forcing suspects to unlock their Apple or Google smartphone if it's protected by a passcode.
Judge Steven C. Frucci ruled that David Baust, a paramedic charged with attempting to strangle his girlfriend, can be compelled to unlock his Apple cell phone via the Apple Touch ID feature. The new privacy feature has been praised by privacy advocates and criticized by law enforcement because it makes it possible for phone owners to avoid entering a passcode to unlock their phones.
The passcode technique has been the subject of an ongoing debate over whether officers seeking evidence can force an individual to provide that information, thus turning over the contents of their phone to the police. Apple and Google entered the debate in recent months by stripping themselves of the ability to obtain customers' passcode information, essentially rendering search warrants against the company useless.
Judge Frucci, by ruling that a fingerprint is like DNA and therefore obtainable without consent, may have thrown a monkey wrench into the debate. Prosecutors argued that Baust recorded video of fights between himself and his girlfriend, according to the Virginian Pilot, meaning its possible that some of the footage still exists on his phone.
The news is certain to frustrate Apple, which like other technology companies has sparred for years with police over investigation tactics that end up giving police access to a person's contacts, pictures, Facebook and other sensitive information in the process of tracking down actual evidence.
The ruling, if upheld, would not apply to suspects but to people who have already been arrested.
Hanni Fakhoury, a staff attorney at the Electronic Frontier Foundation, told Mashable the decision is a reminder that the criminal justice system is still trying to assess how investigations in the digital world should play out.
"It's exactly what we thought would happen when Apple announced its fingerprint ID," he said, adding, "It's just a good wake-up call for people to realize that fingerprint ID doesn't necessarily provide the same sort of legal protection that a password does."
© Copyright IBTimes 2023. All rights reserved.