Police In Full Riot Gear Reportedly Deploy Tear Gas As Akron Protests Ensue
KEY POINTS
Protesters were calling out the shooting death of Jayland Walker
Protests during the day were peaceful, but by evening, police in full riot gear deployed tear gas
Walker suffered at least 60 gunshot wounds, the Akron police chief said
Akron, Ohio -- Police in Akron, Ohio, reportedly deployed tear gas near protesters Sunday evening as protests ensued in the troubled city following the police shooting death of 25-year-old Jayland Walker last week. Earlier in the day, demonstrations were peaceful.
In a video posted by Molly Walsh of the Akron Beacon Journal, several police cars can be seen lined up on Main Street. "Police leaving a trail of tear gas down Main Street. Protestors on-foot have dispersed for most part at least by the Civic," Walsh captioned the video.

Police in full riot gear were seen lining up along the front of the Justice Center in downtown Akron as the sun set on protesters calling out the shooting death of Walker, WKYC Channel 3 reported. Tear gas was deployed near the area where demonstrators were located, the outlet reported.
WKYC Channel 3's Neil Fischer reported that many trucks deployed by the city to supposedly block streets had their windows smashed in. A video from the scene Sunday evening showed fire breaking out at a dumpster as people gradually dispersed.
Before Sunday evening, outlets reported that protests were peaceful throughout the day.
Ford Fischer of News2Share said there was no violence earlier in the day. On the other hand, he revealed that "when protesters yelled at cops behind the Police HQ, the Sheriff's Department rolled out about a dozen men with long guns (only a few less-lethal)." Another video of protests held earlier Sunday showed a large group of demonstrators walking along streets, with some protesters approaching SWAT teams.
News of the latest developments surrounding protests in Akron came hours after authorities released body cam footage of the police chase and shooting that resulted in the death of Walker, an African-American man who was unarmed when he was shot multiple times by Akron police.
Bodycam video of the incident was released Sunday at a press briefing. Akron police chief Stephen L. Mylett confirmed that Walker was unarmed when he was fleeing on foot and shot by police, but that officers involved in the shooting said Walker made a motion on his "waist area," The New York Times reported. Mylett added that officers thought Walker "was motioning and moving into a firing position."
An officer reported gunfire from Walker's car, and a popping sound can be heard at one point in a video released during the briefing, The New York Times reported. Authorities said during the media conference that police found a handgun in Walker's vehicle. Police further revealed that a loaded magazine was found on Walker's car seat.
Mylett also said that Walker suffered at least 60 gunshot wounds, CNN reported. There were a total of eight police officers involved in the shooting. Police previously said Walker fled when officers attempted a traffic stop due to alleged traffic and equipment violations on June 27.
As per department policy, officers involved in Walker's shooting have been placed on paid administrative leave. The Ohio Bureau of Criminal Investigations (BCI) has launched a probe into Walker's fatal shooting.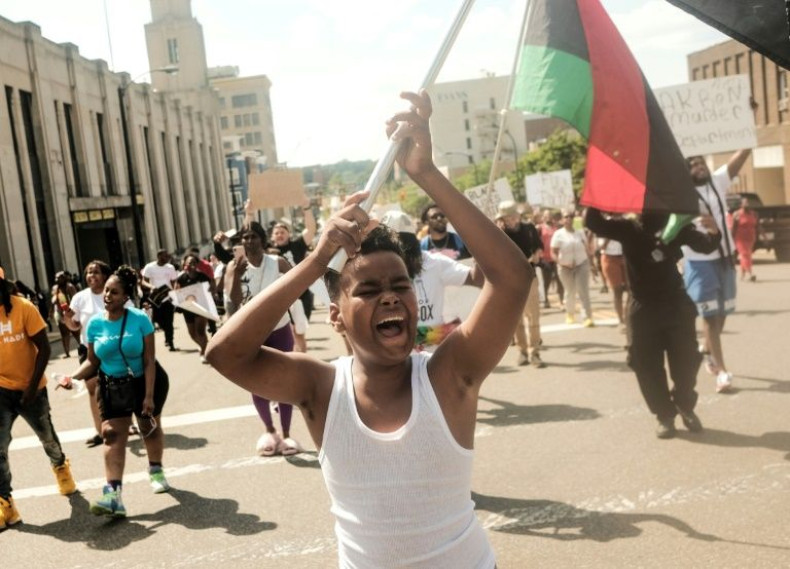 © Copyright IBTimes 2022. All rights reserved.