Police Officer Shoots Armed Man After Altercation; Suspect In Critical Condition
KEY POINTS
An Atlanta Police Department officer shot a 32-year-old man Tuesday while responding to a report of a sexual assault
The man did not comply with the officer's orders and attempted to turn to the officer with a handgun
The man, who is a convicted felon and should not be allowed to possess a gun, is currently in critical condition
State authorities in Georgia are investigating a police officer after shooting a man who allegedly attempted to point a handgun at them during an investigation.
Members of the Atlanta Police Department (APD) encountered a rented U-Haul truck at the intersection of Woodward Drive and Gibson Street shortly past 12:40 p.m. Tuesday while responding to a report of a sexual assault that occurred at an apartment, the Georgia Bureau of Investigation (GBI) said in a statement.
Officers met with the occupants of the vehicle and determined the man in the passenger seat, identified as 32-year-old Jamaull Jones, was the person they needed to speak with, APD Deputy Chief Charles Hampton Jr. told reporters at a news conference.
One of the officers asked Jones to get out of the truck, but the latter did not comply, according to the GBI.
Jones then "leaned over the passenger seat and turned toward the officer with a handgun," prompting the officer to shoot and hit Jones with his gun, the agency said.
Jones was taken to Grady Memorial Hospital, where he was reported to be in critical condition. Meanwhile, the officer, who was not publicly identified, did not get injured in the encounter, newspaper The Atlanta Journal-Constitution reported.
No one else was injured during the incident, according to the GBI, which was asked by the APD to conduct an independent investigation on the incident.
A case report will be given to the Fulton County District Attorney for review once complete.
"It is unfortunate... but we had an individual who should not have been in possession of a firearm and chose to pull out a weapon, and officers, unfortunately, had to rely on their training. Again, the ultimate thing is the officer is going home safe, and no one else is hurt," Hampton said.
Jones should not be legally allowed to possess a weapon since he is a convicted felon, according to police.
The driver of the U-Haul truck has been cooperating with authorities, Hampton noted.
Tuesday's incident was reportedly the 75th officer-involved shooting the GBI got asked to investigate this year.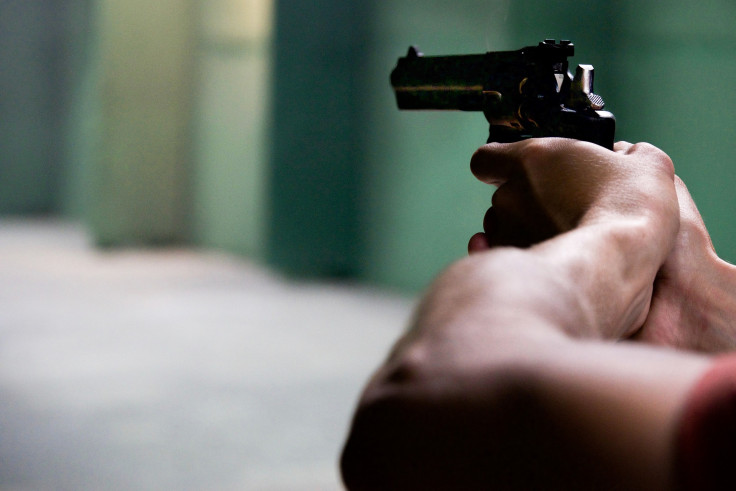 © Copyright IBTimes 2023. All rights reserved.