'Police In A Pod' Episode 2 Live Stream Details: How To Watch Online [Spoilers]
KEY POINTS
Kawaki is investigating a runaway girl case
"Police in a Pod" Episode 2 is airing Wednesday
The episode will be out on Funimation
Mai Kawai protects a 16-year-old runaway girl in "Police in a Pod" Episode 2. Also, Kawai is asked to lead the questioning.
The official website has released the spoiler stills and synopsis of "Police in a Pod" Episode 2. Kawai is training on-the-job and she is tasked to question a runaway girl. Meanwhile, Seiko Fuji, the new female director in the station, is impressed by Kawai.
Elsewhere, Miwa Makitaka, who works as one of the few female detectives in the Criminal Affairs Division, is having worrisome days with a male detective.
In Episode 1 of the "Police in a Pod" anime, Kawai found out she was getting a new instructor who was an ace in the Criminal Affairs Division.
Sergeant Fuji is Kawai's new instructor. However, she also found out how Fuji was demoted from her earlier position because she was found bullying a junior detective.
Meanwhile, Kawai was sick and tired of her job in the force and ready to resign but something changed when she met with Fuji.
Later, Kawai was ready to put her papers down but Fuji called her to go on a patrolling duty with her. Kawai was impressed by Fuji's skills when she cracked a burglary case during patrolling.
"Female police officer Kawai had enough of a career she wasn't even that into and was about to hand in her registration, when the unthinkable happened—she met the new, female director of her station! And after spending a little time with this gorgeous role model, Kawai realizes that maybe she isn't quite done being an officer after all," read the official synopsis "Police in a Pod" manga, according to Kodansha.
The cast of the anime includes Shion Wakayama as Mai Kawai, Yui Ishikawa as Seiko Fuji, Shimba Tsuchiya as Takeshi Yamada, Ryouta Suzuki as Seiji Minamoto, Rikiya Koyama as Lieutenant Tamotsu Hojo, Kendo Kobayashi as Deputy Chief, and Kana Hanazawa as Miwa Makitaka.
The opening theme of the series titled "Shiranakya" is performed by Riko Azuna. The closing theme, which is titled "Change," is performed by nonoc.
Fans can watch "Police in a Pod" Episode 2 online on Funimation Wednesday. The episode will live stream in Japanese with English subtitles.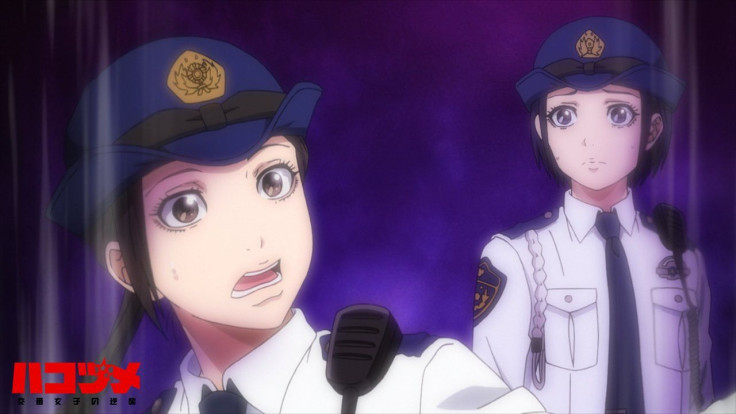 © Copyright IBTimes 2023. All rights reserved.