Elizabeth Warren And Bernie Sanders Tell Donald Trump They'll 'Work With Him' On Key Economic Issues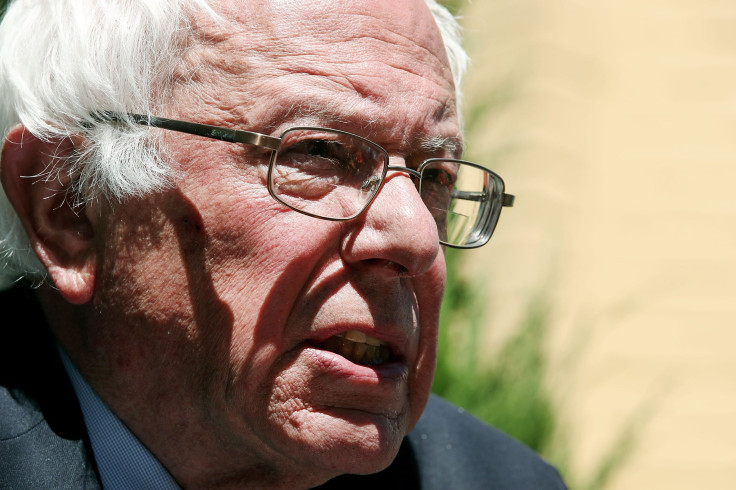 During his unorthodox Republican presidential campaign, Donald Trump at times touted his support for longtime progressive causes, promising to reform trade deals, invest in infrastructure, reinstate a key Depression-era financial regulation and combat political corruption. Now, some of Trump's harshest progressive critics are offering their support for the president-elect on the issues on which they seem to agree.
In a speech at the nation's largest labor federation, Massachusetts Democratic Sen. Elizabeth Warren said Americans are right to be angry that "Washington dithers and spins and does the backstroke in an ocean of money, while the American Dream moves further and further out of reach for too many families." She credited Trump for spotlighting the problem.
"President-Elect Trump spoke to these issues. Republican elites hated him for it. But he didn't care," she told the AFL-CIO. "So let me be 100 percent clear about this. When President-Elect Trump wants to take on these issues, when his goal is to increase the economic security of middle class families, then count me in. I will put aside our differences and I will work with him to accomplish that goal. I offer to work as hard as I can and to pull as many people as I can into this effort. If Trump is ready to go on rebuilding economic security for millions of Americans, so am I and so are a lot of other people-Democrats and Republicans."
Sen. Bernie Sanders, the Vermont independent who challenged Hillary Clinton for the Democratic nomination, expressed a similar sentiment.
"Trump tapped into the anger of a declining middle class that is sick and tired of establishment economics, establishment politics and the establishment media," he said in a press release. "To the degree that Mr. Trump is serious about pursuing policies that improve the lives of working families in this country, I and other progressives are prepared to work with him."
With Democrats locked out of power in Washington and in most states, Warren and Sanders have emerged as two of the most prominent leaders of a party in disarray. For months, they had been campaigning across the country against Trump on Clinton's behalf. And while after the election they offered conditional support to Trump, they also pledged to fight him on issues like immigration, civil liberties and climate change.
"To the degree that [Trump] pursues racist, sexist, xenophobic and anti-environment policies, we will vigorously oppose him," Sanders said.
"Donald Trump ran a campaign that started with racial attacks and then rode the escalator down," said Warren. "He encouraged a toxic stew of hatred and fear. He attacked millions of Americans. And he regularly made statements that undermined core values of our democracy... That marks Democrats' first job in this new era: We will stand up to bigotry. There is no compromise here. In all its forms, we will fight back against attacks on Latinos, African Americans, women, Muslims, immigrants, disabled Americans-on anyone. Whether Donald Trump sits in a glass tower or sits in the White House, we will not give an inch on this, not now, not ever."
© Copyright IBTimes 2023. All rights reserved.