Hillary Clinton And Climate Change: Pro-Fracking Businessman Hosts Clinton Fundraiser In Colorado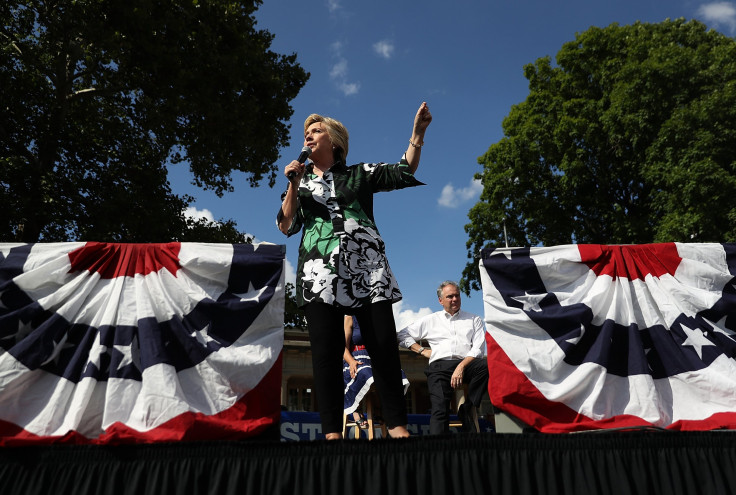 Before a campaign stop at a boutique tie manufacturer in Denver and a rally, Democratic presidential nominee Hillary Clinton raised money from a deep-pocketed donor with a potential interest in one of the most controversial issues facing voters in Colorado this November.
Clinton attended an Aspen fundraiser Tuesday hosted by Charif Souki, who amassed his fortune working for natural gas companies including one he founded last year, Tellurian Investments. The debate about fracking is intensifying in Colorado. In recent months, activists in the swing state have been pushing ballot initiatives to limit the practice while the oil and gas industry has pushed back with a multimillion-dollar campaign.
Under Clinton, the U.S. State Department was a major proponent of fracking, and her campaign has benefited from millions of dollars from donors connected to the oil and gas industry, according to a recent report from Greenpeace. By some estimates, Clinton raised at least $650,000 at the fundraiser with Souki, based on the number of people in attendance and the price of admission.
During the primary season, Clinton refused to say that she would completely ban fracking as president but implied that with the various restrictions she supports, including the ones being fought for in Colorado, there wouldn't be a lot of land left over for fracking developments.
"By the time we get through all of my conditions, I do not think there will be many places in America where fracking will continue to take place," Clinton said in March. She said she's against the practice when localities and states oppose it or when the release of methane or contamination of water is possible, and supports it only if the chemicals used are disclosed.
Anti-fracking activists in Colorado are turning to the ballot box this year as a last best chance to slow the development of fracking projects in their state. Several communities in the state have voted to limit or ban oil and gas development locally — but those votes were overturned by the state Supreme Court in May. Groups favoring limitations have introduced three ballot initiatives, but pro-oil political committees in the state raised more than $6.3 million in the first five months of the year to fight the battle, including two individual $2.5 million donations.
If Coloradans, who favor Clinton in polls at the moment, want an anti-fracking president they may have to look beyond the two lead presidential parties. Republican Donald Trump weighed in on the issue, saying he supports fracking; he also said voters should have the right to restrict or ban fracking in their own communities.
© Copyright IBTimes 2022. All rights reserved.
FOLLOW MORE IBT NEWS ON THE BELOW CHANNELS