Mitch McConnell's Super PAC Raises, Spends, Big For Alabama Senate Race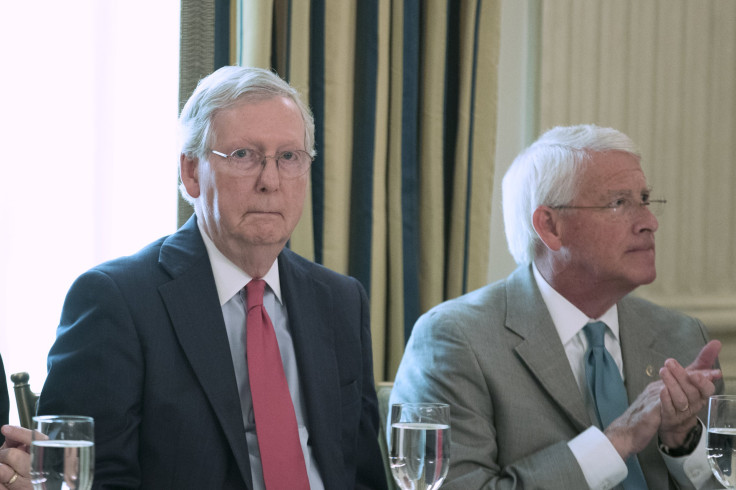 The super PAC linked to Republican Senate Majority Leader Mitch McConnell is out with its mid-year campaign finance report, and its fundraising haul is large for a non-election year. The Senate Leadership Fund (SLF), which makes independent expenditures in Senate elections benefiting Republican candidates, received more than $8.2 million in the first half of 2017, $3.3 million more than at this point in 2015, the most recent non-election year.
The discrepancy has to do with the fact that Alabama will soon hold a special election to fill the seat of Jeff Sessions, who left the Senate to become attorney general in the Donald Trump administration; there were no special Senate elections in 2015. In February, Gov. Robert Bentley appointed Republican Luther Strange, then the state attorney general, to fill Sessions' seat, but the August special election will help determine the next long-term member of the governing body from Alabama.
SLF, supporting Strange in the August 15 primary, has spent aggressively in the race against Strange's two GOP opponents. In going after Congressman Mo Brooks and former state Supreme Court Chief Justice Roy Moore, SLF will reportedly spend up to $8 million — nearly all of its mid-year revenue. If no candidate receives an outright majority of votes in the primary, a runoff election will take place in September. The general election is set for December, and the GOP nominee in this deep red state is expected to sail through to the Senate.
The three Republican candidates are competing for the strongest pro-Trump image in a state that went heavily for the current president in both the GOP primary and the general election. Since Strange is currently serving in the Senate, he's sided with McConnell and defended him against criticism from Trump and some GOP senators for failing to end the filibuster. But an SLF ad brings up Brooks' presidential primary endorsement of Ted Cruz and his comment that Trump is not trustworthy.
McConnell has long promised to protect incumbent Republicans in primaries; that may account for some of the SLF's support for Strange. But the super PAC's spending may also be driven by intense criticism that McConnell has endured from Brooks and Moore. Brooks has said he wouldn't support McConnell for majority leader and even called for McConnell to step down after the Obamacare repeal failure. And McConnell has said he doesn't want a rebel like Moore, who would be difficult to manage, in the Senate. Moore responded by saying he'd be "impossible" to manage.
Another independent spending group, the SLF- and Karl Rove-connected nonprofit, One Nation, is also spending big in the Alabama Senate race, having allotted $10 million towards aiding Strange's candidacy. McConnell's former chief of staff, Steven Law, is president of One Nation and executive chairman of SLF, and the two groups share a spokesman.
The 2017 donations to SLF range from $5,000 to $2 million, according to Federal Elections Commission data reviewed by IBT. Most come from wealthy GOP mega-donors or corporations, especially fossil fuel companies and financial firms, which stand to benefit from the environmental and financial deregulation favored by most Republican senators.
Home Depot co-founder Bernard Marcus, a regular GOP mega-donor worth an estimated $4.2 billion, gave $2 million. Marcus supported Trump in the 2016 general election and, like many Republican elected officials, has been a foe to organized labor. Other major individual donors include hedge fund manager Steven Cohen, worth $13 billion and convicted of insider trading in 2013, who gave $1 million, the same amount he contributed towards Trump's inauguration; billionaire brothers Frank Fertitta and Lorenzo, who both gave $500,000; Walter Buckley, a founder of investment firm Buckley Muething Capital Management, who gave $300,000; and hedge fund manager William Oberndorf, a big Republican donor and chairman of the board of the pro-school choice American Federation for Children, who gave $250,000. Marc Stern, chairman of asset management firm TCW Group and a member of the conservative American Enterprise Institute's national council, donated $100,000, and Trump's close friend, Newsmax CEO Christopher Ruddy, pitched in $50,000.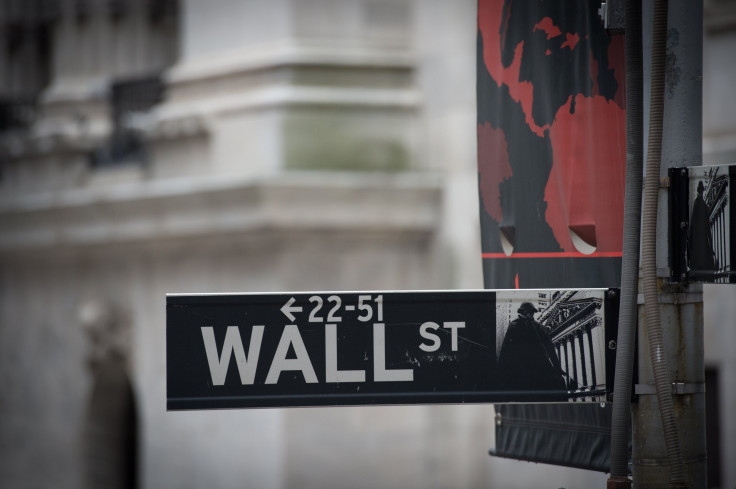 Financial firms and additional financial executives contributed large amounts to SLF. Businesses in finance include natural resources and chemicals investment firm AI Altep Holdings of New York City ($1 million), the mysterious BK 2 Holdings of New Jersey ($500,000), and investment firm C.V. Starr & Company ($100,000). Finance executives Bruce Berkowitz of Fairholme Capital Management ($100,000), billionaire Anthony Pritzker of venture capital and asset management firm Pritzker Group, whose sister, Penny Pritzker, is a big Democratic donor and former Commerce secretary under Barack Obama ($50,000), and Daniel McKinney of McKinney Capital of Alabama ($15,000) all contributed.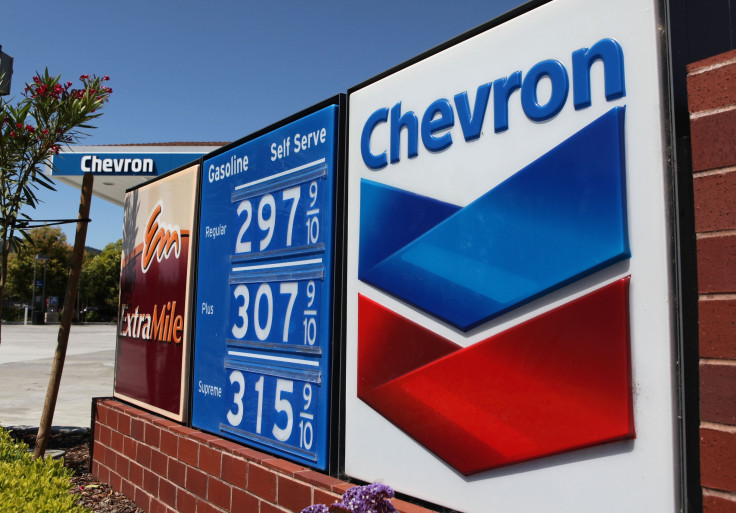 Fossil fuel companies made major donations to SLF. Chevron led the pack, forking over $700,000, and Nextera Energy gave $500,000. Energy investment company Quintana Minerals executive Corbin Robertson, a member of the conservative political network of Charles and David Koch, donated $25,000. Trump wants to open the Atlantic coast and other offshore regions to oil and gas drilling – although the Pentagon wants to maintain Obama's moratorium on drilling in the eastern Gulf through 2022 – and more federal lands to mineral mining, initiatives Republican elected officials are more likely to support.
In March, for instance, Louisiana GOP Sen. Bill Cassidy, along with Strange, two other Gulf state senators and Thom Tillis of North Carolina, introduced the Unleashing American Energy Act of 2017, which empowers interior secretary Ryan Zinke to open up more of the Outer Continental Shelf area to drilling, potentially including portions of the Gulf of Mexico that are currently restricted from oil and gas exploration; the bill is now in the Committee on Energy and Natural Resources.
Also, notably, GEO Corrections Holdings, which owns private prison company GEO group, gave $100,000 to SLF. GEO's stock price has soared since the election of Trump, who wants to expand private prisons and crack down on undocumented immigrants. The company is currently being sued by the Campaign Legal Center for allegedly breaking federal law by illegally making political donations – $225,000 in total to the pro-Trump super PAC Rebuilding America Now – as a government contractor.
In the 2016 election cycle, SLF received $117 million in donations and spent $86 million on independent expenditures in Senate elections. Its spending was largely successful; it financed ads against seven Senate candidates who lost and in favor of three who won. SLF's preferred candidate lost in only three races in which the super PAC made expenditures.
So far this year, SLF's Democratic counterpart, the Senate Majority PAC, has raised a smaller sum, $4.5 million, with some of that total coming from wealthy individual donors, including $1 million contributions from Deborah Simon and Cynthia Simon-Skjodt, and large donations from companies including e-commerce company Allied Wallet ($250,000) and unions such as the American Federation of Teachers ($250,000). But unlike McConnell's super PAC, the bulk of Senate Majority PAC's contributions were $500 and under, most of which were "small donations" of $200 or less.
In the 2016 election cycle, Senate Majority PAC took in $93 million and spent $74 million on political advertising.
FOR FREE to continue reading
✔️ Unlock the full content of International Business Times UK for free
offer available for a limited time only
✔️ Easily manage your Newsletters subscriptions and save your favourite articles
✔️ No payment method required
Already have an account?
Log in
© Copyright IBTimes 2023. All rights reserved.