Corporate Cash Could Help Republicans Keep Control Of State Governments, Influence Redistricting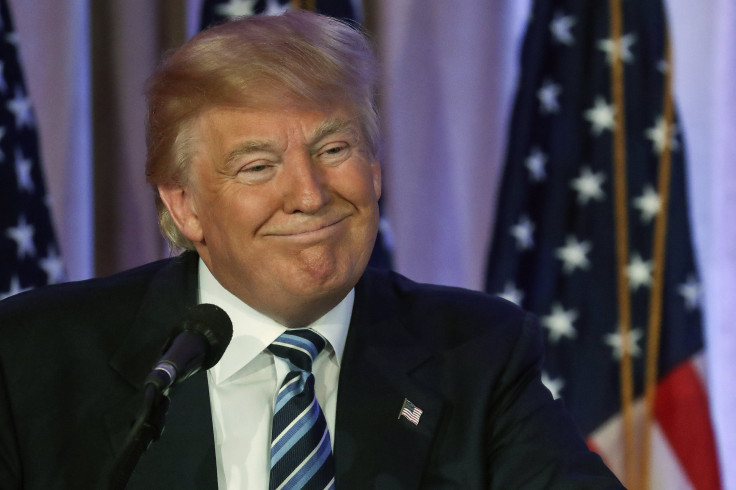 The primary independent group boosting Republican state legislative candidates just filed its mid-year report with the Internal Revenue Service, showing that it has raised 10 percent more than at this point in 2015. Much of the cash comes from oil and gas and pharmaceutical companies, an International Business Times review of the data shows. The Washington, DC-based Republican State Leadership Committee (RSLC), a super PAC that is required to disclose its donors (which are mostly businesses), has spent tens of millions of dollars around the country in the last several election cycles to help elect Republicans to state legislative bodies and supreme courts.
Democrats have come up short in four high-profile special elections for the U.S. House of Representatives this year, dampening liberals' hopes that widespread displeasure over the chaotic Donald Trump administration would lead to wins in congressional contests. But in special state legislative elections held in 2017, Democrats have flipped four GOP seats, while Republicans have flipped only one Democratic post. Democrats face a huge deficit in state assemblies around the country, and in just three years, the next U.S. Census will come out, triggering a new round of congressional and legislative redistricting, typically carried out by the party that controls each state legislature.
In 2010, through its Redistricting Majority Project (REDMAP), the RSLC flipped numerous state chambers in Republicans' favor, allowing the party to control both congressional and state legislative redistricting the following year. As a result, districts in states including Florida, Texas and North Carolina have been ruled unconstitutional, sometimes due to gerrymanders that discriminate based on race. As of March 2017, the GOP controlled 32 legislatures, while Democrats controlled only 14. Three states have legislatures split by party, and one is nonpartisan.
At the state level, while recent results have been good for Democrats so far, the significant Republican cash advantage in state legislative super PACs may pose a threat to Democrats' continued success. The RSLC took in a total of over $6.5 million during the first half of 2017, far ahead of the $4.4 million raised by its liberal equivalent, the Democratic Legislative Campaign Committee.
The New Jersey House and Senate and the Virginia House of Delegates hold their regular elections this year and there are special legislative elections in many states, as well. A pivotal state senate seat in Washington is up for grabs, and the RLSC, among other outside groups, has gotten involved. A notable special election for the Florida state senate has also drawn significant attention. Corporations in these states have given large donations to the RSLC, which has in turn committed significant sums to GOP or outside spending groups in those same states.
Among the top companies bankrolling the RSLC, which has been known to make its own independent political expenditures in select states, are oil and gas giants Chevron, Exxon and Koch Industries; tobacco titans Altria and Reynolds American; and drug companies AstraZeneca and Pfizer. Wealthy GOP donors including Michigan's DeVos family also donated large amounts to the RSLC in the first six months of 2017.
Big Money Hits Washington
Washington state will have eight special legislative elections this year, and the race for the senate's 45th Legislative District will determine which party controls that chamber. If Democratic candidate Manka Dhingra wins, Democrats will regain the chamber and be able to collaborate with the Democratic governor and Democrat-controlled House to enact major legislation that has been rejected by the Senate.
The race is drawing major attention from business interests, including a six-figure contribution from the RSLC. Outside groups and candidates have already spent millions on the race, which had its top-two primary on August 1: Dhingra beat Republican candidate Jinyoung Lee Englund by 8 percent, while independent candidate Parker Harris was eliminated with only 6 percent of the vote. Dhingra and Englund will face off in the general election on November 7.
The RSLC donated $250,000 on May 31 to The Leadership Council, a nonprofit based in Olympia that calls itself "a group of community and business leaders" which "[helps] elect fiscally-responsible legislators to the State Senate and [communicates] directly with Senate leaders on issues vital to the private sector."
According to Washington state public filings, other donors to The Leadership Council this year include the Washington Association of Realtors ($75,000), the Virginia-based GOPAC Election Fund ($50,000), the Tukwila, WA real estate firm Sabey Corporation ($50,000), Virginia-based tobacco giant Altria ($40,000) and the PAC of the Washington Bankers Association ($25,000).
The Leadership Council passed on cash to a Woodinville, WA-based political group, which has spent the money on ads benefiting Englund. According to public campaign finance information, the Leadership Council has given almost $550,000 this year to Working Families, which pulled a misleading attack ad against candidate Dhingra after state Democrats complained. Working Families has reported spending a total of roughly $577,000 either against Dhingra or supporting Englund, while several other outside groups on both sides have also spent six-figure sums on political advertising.
Washington-based companies and trade groups that made big donations to the RSLC this year include Microsoft ($25,000), PayPal ($25,000), the Washington Association of Realtors ($25,000), and Mike's Hard Lemonade Co., which is owned by Anheuser-Busch InBev ($20,000).
Florida and Virginia In Play
In September, three legislative seats in Florida are up for election, and the Senate District 40 race is heating up. The RLSC gave $100,000 to the Florida Republican Senatorial Campaign Committee in late July after the GOP primary in that district. The group had already given $125,000 to Republican Party of Florida House Majority 2018, according to the recent IRS report. The state's House District 116 also has a special election in September, and the District 44 election is scheduled for October.
Companies giving large donations to the RSLC this year from Florida include managed care company Wellcare ($140,000), Tracfone Wireless ($60,000), NASCAR ($25,000) and Nextera Energy Resources ($21,000), which generates electricity from oil and gas, nuclear, wind and solar sources.
With Virginia's House of Delegates elections in 2017, the RSLC has donated $125,000 to the state Republican Party, $15,000 to the Virginia Senate Republican Caucus and $25,000 directly to the campaign of lieutenant governor candidate Jill Holtzman Vogel, a well-known GOP lawyer whose firm was reportedly involved in a 2016 voter suppression effort in North Carolina. Virginia-based companies and trade groups including Altria ($310,000, the largest amount in the six-month period), charter school operator K12 Management ($50,000), defense contractor Raytheon ($35,000), American Trucking Associations and affiliates ($25,000) and student loan corporation Navient ($12,000) all contributed to the RSLC.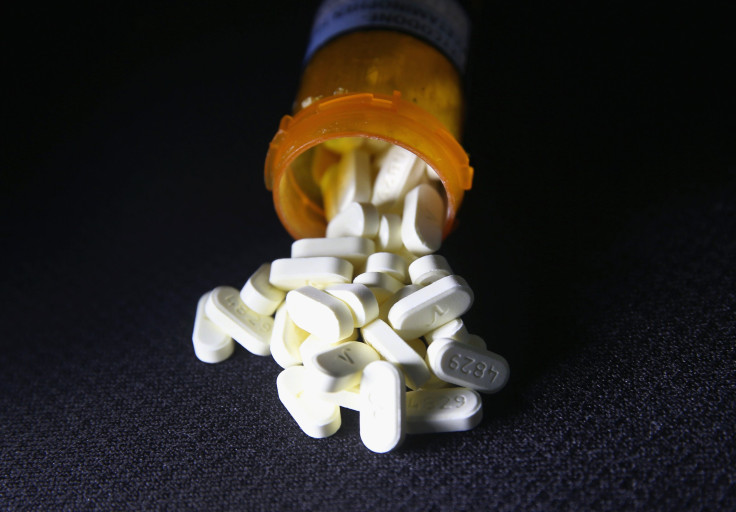 Big Pharma Pitches In
New Jersey, known for its numerous pharmaceutical company headquarters, has elections for both of its legislative chambers this year, so it's no surprise that Big Pharma has donated heavily to the RLSC, although the pharmaceutical industry has been generous to both major parties.
As concern about severely inflated drug prices and the opioid epidemic continues, pharma companies are eager to make friends in state legislatures. Several states have sued opioid manufacturers over deceptive marketing techniques. States have their own sets of laws and regulations that govern the development, marketing and prescription of pharmaceuticals, particularly controlled substances, so drug developers want to help elect industry-friendly candidates.
A host of drug companies made large contributions to the RSLC so far this year, including New Jersey-based Daiichi Sankyo, Inc., a subsidiary of the Japanese drug manufacturer ($25,000) and Merck ($12,000). Major companies headquartered in other states have also given to the RSLC: AstraZeneca ($200,000), Astellas Pharma US ($140,000), Pfizer ($125,000), Boehringer Ingelheim Pharmaceuticals ($25,000) and Vertex ($25,000). The industry's main lobbying group, DC-based PhRMA, gave one of the largest aggregate amounts — $250,000 — to the RSLC, and trade group the Association for Accessible Medicines added $25,000.
On the national level, Independent Sen. Bernie Sanders has proposed a bill that would allow for foreign prescription drug imports and would save the federal government more than $6 billion over ten years, but Republicans and Democrats, some of whom have received campaign contributions from the industry, have halted earlier, similar initiatives.
Fossil Fuels Loom Large
Big energy companies, especially those focused on fossil fuels, are often some of the biggest corporate spenders in politics. In terms of the RSLC, oil and gas and coal are no exception: At least five industry members gave $100,000 or more in the first half of this year, and many other companies made five-figure donations, making up more than 10 percent of the total raised by the RSLC. Oil giants Chevron, Exxon, Koch Industries, Marathon Petroleum and holding company CNA Financial all gave at least $100,000. Trade association American Petroleum Institute ($25,000), companies Hilcorp Energy ($50,000), Piedmont Natural Gas ($15,000), Dominion Resources ($10,000) and holding company Xcel Energy ($25,000) are among the other fossil fuel industry entities to contribute.
Drilling off of the Atlantic coast is a key issue for oil and gas companies, which hope to explore for resources despite widespread concern from some state and local officials, residents and scientists. Trump reversed Obama administration policy by issuing an executive order to open up the Atlantic coast to drilling and has proposed seismic testing. Terry McAuliffe of Virginia is the only Southeastern governor to maintain support for oil exploration there.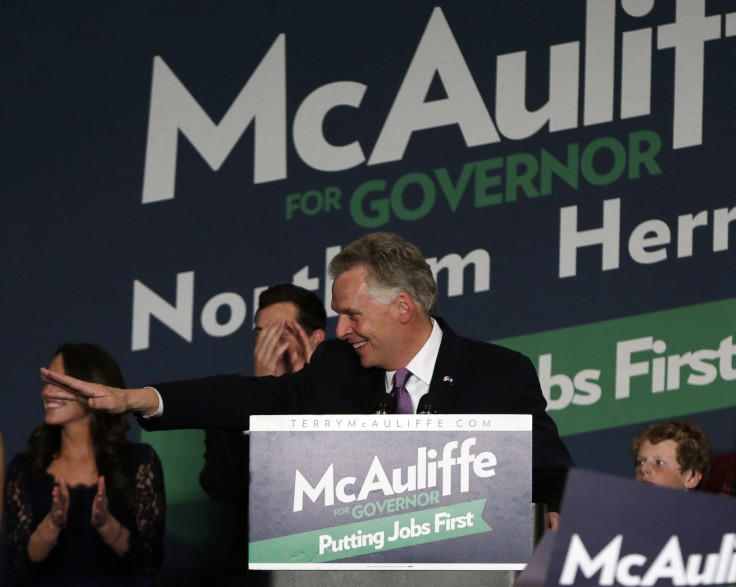 And meanwhile, the far-right political operation led by billionaire brothers Charles and David Koch has helped fund a movement to muster a constitutional convention that could potentially rewrite the U.S. Constitution — an effort that depends on state legislatures. In order to hold such a convention, 34 states need to "issue a call," and some advocates claim that currently 27 states have done so.
Other Contributors
Other notable large donations to the RLSC include $250,000 from the US Chamber of Commerce, $210,000 from health insurer Anthem, $110,000 from General Motors, $105,000 from Wal-Mart and $101,000 from tobacco company Reynolds American. CoreCivic, the private prison company formerly known as the Corrections Corporation of America, added roughly $26,000.
While the majority of the RSLC donations come from corporations, some individuals donate large sums as well. Perhaps most notable this year is the family of Education Secretary Betsy DeVos, which had eight different family members each donate five-figure amounts, totaling $125,000. The secretary, who has previously donated, abstained this time, presumably because she holds a federal position. Her husband, Dick, however, gave $25,000.
Retired financial executive and tax cut crusader Rex Sinquefield of Missouri made a $100,000 contribution to the RSLC in April. The state has five special legislative elections scheduled for August and November. Sinquefield is a GOP mega-donor who opposes state income tax and has gone after teachers' unions in his home state.
As the GOP looks towards the 2018 elections, it may have more trouble than it's had so far this decade in outpacing Democrats at the state level due to President Donald Trump's unpopularity and the party's inability to pass any substantial legislation, especially an Obamacare repeal. But outside spending in these races will play a significant role in their outcomes, and the RSLC appears set to continue its role as a major force in state elections.
© Copyright IBTimes 2023. All rights reserved.