Popcorn Time Vs. uTorrent: Pirate Movie Streaming Still Trails Torrent Downloads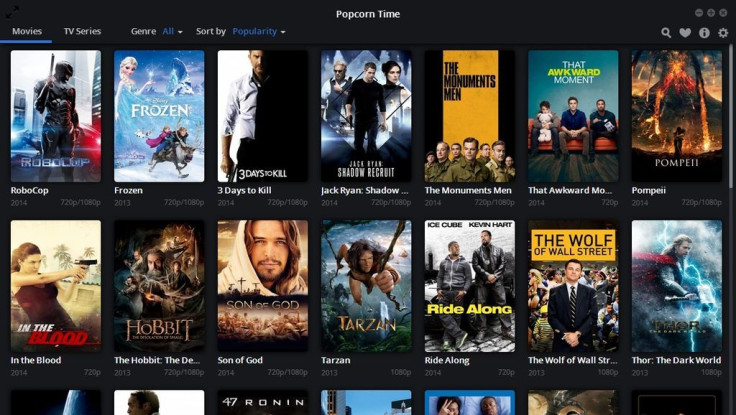 Popcorn Time, the upstart tipped as the piracy service of the future, still has a ways to go to catch traditional download programs like uTorrent. A comparison of the activity on both networks indicates that uTorrent is still far more popular than Popcorn Time in Europe, with traffic for the "Netflix for pirates" dwindling to to almost nothing at night.
The network management company Procera told TorrentFreak that, after monitoring piracy traffic on a single European Internet network, that traffic from uTorrent accounts accounted for approximately 44 gigabits per second at its peak. Popcorn Time, the loosely affiliated network of websites that enables users to illegally stream free movies, made up about 18 GB/s at its peak, with traffic dropping to "nearly zero" on multiple nights in March and April.
Unlike Popcorn Time uTorrent – owned by BitTorrent Inc. – isn't devoted only to piracy. The popular software enables its approximately 150 million users to download any media content (academic papers, computer operating systems, etc.) via BitTorrent protocol. Instead of downloading a song directly from the iTunes store, for example, a uTorrent user downloads snippets of that file from hundreds or thousands of users while also uploading it, or making it available for other users as well.
Still, "torrent," and consequently uTorrent, has become Internet shorthand for downloading copyright files illegally. But that small distinction has made it possible for uTorrent to avoid the legal blockades that have made life difficult for various Popcorn Time sites throughout Europe.
© Copyright IBTimes 2022. All rights reserved.
FOLLOW MORE IBT NEWS ON THE BELOW CHANNELS