Pope Francis Christmas Schedule 2014: Where To Watch Midnight Mass And 'Urbi et Orbi' Blessing From The Vatican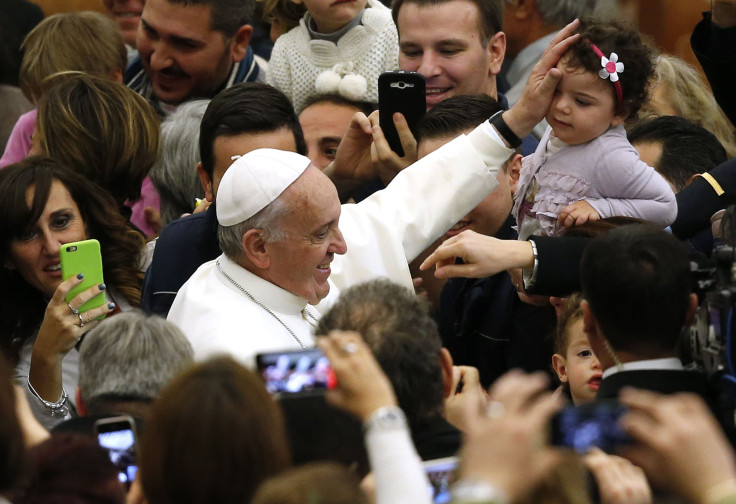 Pope Francis will begin his second Christmas celebration as supreme pontiff of the Roman Catholic Church Wednesday evening. He will celebrate his second Christmas Eve Mass at 9:30 p.m. CET (3:30 p.m. EST, 2:30 p.m. CST, 12:30 p.m. PST) at St. Peter's Basilica, where thousands of pilgrims are expected to attend.
A live stream of the ceremony is available below:
On Christmas Day, Francis will deliver his apostolic blessing "Urbi et Orbi" in St. Peter's Square at 11:30 a.m. CET (5:30 a.m. EST, 4:30 a.m. CST, 2:30 a.m. PST). Popes usually take this occasion to make general comments about the world concerns, including the international conflicts. Last year, Pope Francis concentrated on the Syrian conflict, children in war zones, the elderly, battered women and the sick.
The pontiff has already made headlines in the days leading up to Christmas. Last week he was credited for his efforts to broker a diplomatic deal between the U.S. and Cuba. On Monday, he criticized the Vatican bureaucracy by outlining 15 ailments he called "catalog of illnesses" among the Curia, the Roman Catholic Church's administrative body.
"Sometimes officials [of the Curia] feel themselves 'lords of the manor' – superior to everyone and everything," Francis said at a Christmas gathering to bishops and cardinals at the Vatican on Monday.
"The Curia is called upon to improve itself, always improve itself and grow in communion, holiness and knowledge to fully realize its mission. Yet like every body, like every human body, it is exposed to illnesses, malfunctioning, infirmity. They are illnesses and temptations that weaken our service to God," Francis added.
Francis' speech and separate letter describing the 15 "ailments" that afflict the Curia – which included suffering from a "spiritual Alzheimer's," "existential schizophrenia" and committing "terrorism of gossip" -- was met with "timid applause," according to the Associated Press, but widespread praise outside the Vatican.
© Copyright IBTimes 2023. All rights reserved.