Porn Director Files Defamation Suit Against Adult Star Aria Lee Following Her Sexual Assault Allegations
KEY POINTS
Porn director Craven Moorehead filed a lawsuit against adult film actress Aria Lee
The porn star previously accused the filmmaker of sexual assault
Moorehead claimed in his suit that the allegations damaged his reputation
Porn director Craven Moorehead has filed a $10 million defamation lawsuit against adult film star Aria Lee after she accused him of sexual assault.
In the filing, Moorehead called the porn star's allegations "false, malicious, defamatory and hurtful," Page Six reported. Furthermore, he slammed Lee's accounts of the alleged sexual assault, describing them as "outlandish, outright fabrications."
The suit also claimed that the adult star's Twitter post and interview in which she described the incidents were "full of contradictions, inconsistencies and outright lies."
Lee first came forward with her allegations in June via a Twitter video in which she alleged Moorehead sexually assaulted her in two separate incidents in 2019. She said that the first alleged incident happened in October last year on the set of an adult film project they worked on for the "Pure Taboo" series of Gamma Films.
In a report published a day after her video went up, Lee told Adult Video News that she had asked Moorehead to show her to the bathroom at the time and the latter offered to walk her there. However, when Lee was about to close the door, the director allegedly entered the bathroom and forced her to perform oral sex on him.
Lee alleged that the second incident happened in December when Moorehead arranged a role as an extra of a horror film for her. She claimed that the director insisted on driving her to the set and allegedly sexually assaulted her in his car.
"I want Craven to never work in the porn industry again. I want his wife to know what he did to me. I want the entire porn industry to know what he did to me. I am completely messed up in the head because of him," Lee told AVN.
Gamma Films addressed Lee's allegations in June, revealing that it had launched an investigation into the accusations against Moorehead in January. The company concluded, however, that "it has been impossible to validate the veracity of the allegations in question."
A Vice report also published in June revealed that Gamma Films decided to "sever ties" with Moorehead over Lee's allegations. But the filmmaker claimed in his lawsuit that he got axed because of the public backlash and negative publicity that stemmed from the accusations.
"Lee's false and malicious defamatory allegations severely damaged [his] reputation, caused him to be terminated from his job as a director… and exposed him to public contempt, ridicule, disgrace, shame, and humiliation," the court documents read.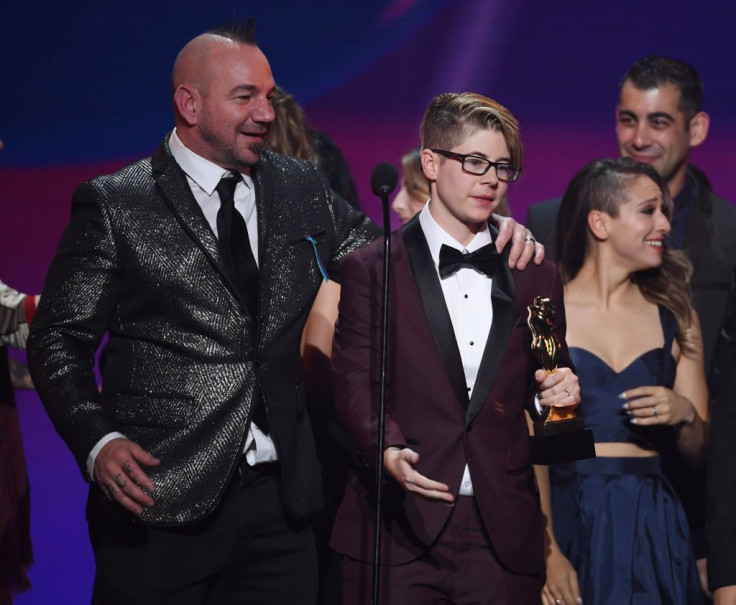 © Copyright IBTimes 2023. All rights reserved.