Porn Star Cherie DeVille Says Adult Industry Is 'Creating Unsafe Environment For Workers'
KEY POINTS
Porn star Cherie DeVille discussed the situation of the porn industry amid the COVID-19 pandemic in an article
She explained that the coronavirus testing system and contact tracing in the industry is currently "inadequate"
The adult film star said she is "scared to return to work"
Porn star Cherie DeVille has opened up about the situation of the adult film industry since production restarted amid the coronavirus pandemic and why she is "scared to return to work."
In a lengthy article for The Daily Beast, DeVille expressed concern over the current "inadequate and dangerous" testing system and contact tracing for COVID-19 in porn, especially after the most popular clinic used by adult stars for testing, Talent Testing Service, pulled out of Performer Availability Screening Service (PASS).
PASS, which is run by Free Speech Coalition (FSC), involves a secured and private database in which medical care providers put in the STI results of adult performers and indicate whether or not they are cleared to work. It added COVID-19 testing since porn production restarted in the summer.
However, Talent Testing Service backing out of PASS and no longer entering test results into the database spawned several problems, especially with many adult stars continuing to get tested in the clinic.
DeVille said she believes that "porn is creating an unsafe work environment for its workers," although she respects those who chose to "work because I believe in workers' autonomy."
"People can take risks. People are allowed to gamble. I am not advocating for shutting down porn, but I want to educate workers on the dangers of relying on a test outside of PASS," DeVille said.
DeVille revealed that porn stars getting tested outside of PASS created chaos in the adult industry.
"Some directors have forced performers to log in to their online medical performer and show their results, but not every director works with a conscience. According to accounts I've heard, a few directors aren't checking tests at all, leaving it to the talent to navigate," DeVille wrote.
"We need a system to protect workers—and yes, sex workers are workers," DeVille added.
The FSC announced on its website on July 31 that several crew members contracted COVID-19, but it couldn't trace the source because they got tested outside of PASS.
"We do not know the identities of the performers or crew involved, but the lack of disclosure around such incidents is concerning," the FSC stated.
DeVille concluded her article stating that despite missing her co-workers and workplace, she will avoid sets if her co-stars aren't cleared by PASS.
"Friends have told me they've preferred to use Talent Testing Service still because it offers cheaper COVID-19 tests," she wrote. "But if an STI outbreak brings down the porn industry, none of us will make money."
Back in June, experts spoke about how the porn industry's system could be used as a guide to stop the spread of the coronavirus.
"We have to get over that this information is coming from the porn industry," said Dr. Ashish Jha, director of the Harvard Global Health Institute, told The New York Times. "If we're trying to get our economy back, a major component of that is building confidence for when we engage in regular activities such as going to a restaurant, getting on a plane, or going back to work."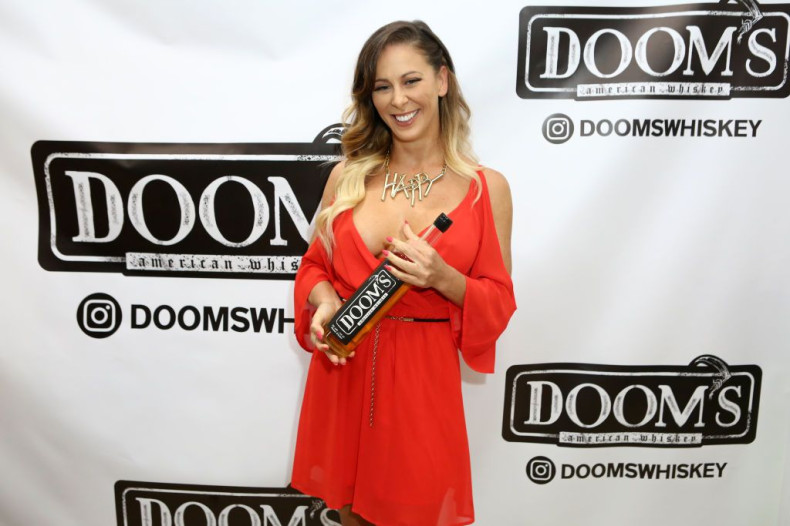 © Copyright IBTimes 2022. All rights reserved.