Racer Turned Porn Star Renee Gracie Splurges $350K On Car After Earning $1M On OnlyFans
KEY POINTS
Renee Gracie splashed out on a new Mercedes
She earned $1 million from her adult content on the subscription platform OnlyFans in less than a year
The porn star abandoned her racing career last year
Racer turned porn star Renee Gracie is using her massive OnlyFans earnings to treat herself, recently splurging hundreds of thousands of dollars on a new sports car.
In an interview with Australia's The Daily Telegraph, the porn star revealed that she has raked in a whopping $1 million in recent months on the subscription platform OnlyFans, where sex workers flock to make a living. Gracie admitted that she reached the milestone in only six months.
It is worth noting that Gracie previously said in another interview that she earned $500,000 in June. This is a big jump from what she used to earn as a racer.
"I haven't had a month that big but I am fairly consistent with my earning from month to month," Gracie said. "I will keep on working and posting videos. I don't see that type of money disappearing or stopping anytime soon and that is why I made the decision to buy the car."
The OnlyFans superstar bought a new Mercedes-AMG GT and paid $350,000 in cash for the sleek ride, an upgrade from Gracie's secondhand Mustang. Gracie, who was Australia's first female professional V8 Supercars driver, does know cars, and her new wheels' specs, 596 horsepower and a top speed of 332 kilometers per hour, impressed her.
"I'd prefer power to luxury and this car is ridiculously fast. I would be able to see how it really goes until I get it out onto a track. I will do a few things to it and will get it out on the track for a track day when I am happy with it," Gracie added.
The adult content creator admitted that it was already "a big deal" that she was able to earn enough money to buy a secondhand Mustang because she was "broke" when she left the racing industry.
"It actually cost me money to go racing and half the time I was out of pocket just trying to buy food. I was staying in crappy hotels. Now I have earned more than $1 million in less than a year," Gracie said of her OnlyFans work.
This wasn't the first time Gracie has opened up about how lucrative OnlyFans is for her. In fact, the porn star revealed that she is much "happier" now than when she used to race, saying, "I love what I do now. I never thought I'd do it."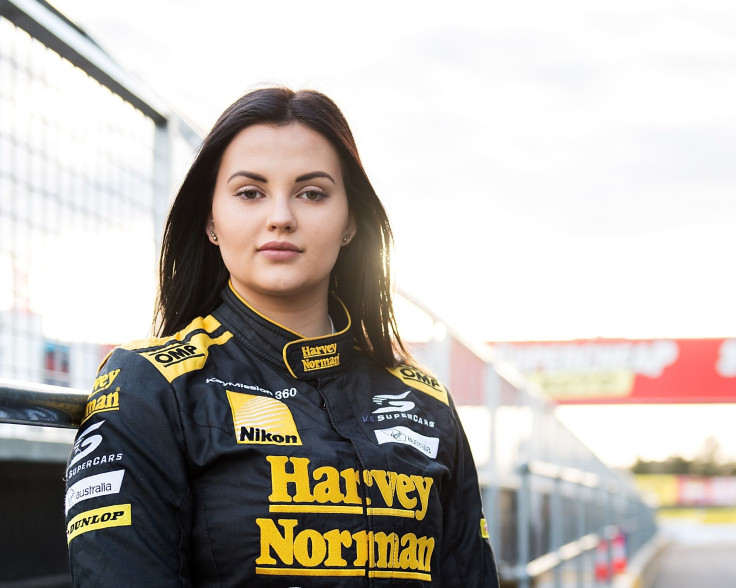 © Copyright IBTimes 2023. All rights reserved.