Porn Star Ron Jeremy Case: More Women Come Forward With Rape, Groping Allegations
KEY POINTS
More women have come forward with allegations of rape and groping against Ron Jeremy
Jeremy was arrested in late June for raping three women and sexually assaulting another
He is currently in jail in lieu of a $6.6 million bail after pleading not guilty to assault charges
Porn star Ron Jeremy has been accused by more women, including former porn stars, of rape and groping.
In June, Jeremy, 67, was charged by Los Angeles prosecutors for raping three women and sexually assaulting another. He is currently in jail in lieu of $6.6-million bail after pleading not guilty to assault charges.
Since his arrest, 30 more allegations of forcible rape and groping against the adult film star involving incidents that occurred in L.A. County within the past two decades have been made to the L.A. County Sheriff's Department, a law enforcement official who chose to remain anonymous told the Los Angeles Times.
Six additional accusers spoke to the LA Times regarding how Jeremy – born Ronald Jeremy Hyatt – used his status in the porn industry to abuse his victims.
One of his alleged victims, Lianne Young, an adult film star who went by the name Billie Britt, said she was raped during a porn industry Halloween party in the former House of Blues.
Young revealed that the incident lasted only seconds as she managed to fight him off. But while there were three people from the industry around, she said no one had intervened. Young also said that her colleagues weren't surprised when she recounted the ordeal years later.
"People were just like, 'That's Ron,'" she said.
Alana Evans, president of the Adult Performers Actors Guild, was present at the party where Jeremy had allegedly raped Young. She said Young told her about the incident in the early 2000s.
"He does things without asking," Evans told the publication. "There's a lot of people who assume because we're adult actresses that it's OK to just touch us inappropriately."
Another porn star, Elle Hell, alleged that Jeremy sexually assaulted and attempted to rape her in Chicago in 2014. She, along with the other women, kept quiet about their experiences as they feared their accusations would be brushed off or that they would be retaliated against.
When asked by the Los Angeles Times regarding the allegations made by Young, Hell and the four other women, Jeremy's attorney said he had been unaware of their accusations.
"It's too early for me to even take it to him and discuss it," Stuart Goldfarb said. "There's so many other things that we're working on right now. ... I know as much about them as you said to me."
Jeremy's arrest comes three years after porn star Ginger Banks listed out all the allegations made against him over the years in a 2017 YouTube video.
In the same year in November, Rolling Stone published accounts from various women who said they were groped or violently raped by Jeremy.
The latter had dismissed the allegations, saying, "I have never and would never rape anyone. All serious allegations have been investigated by the police and dismissed by judges."
Jeremy also took to Twitter in June to deny all the charges against him, saying he was innocent.
"I am innocent of all charges," he wrote on Twitter. "I can't wait to prove my innocence in court! Thank you to everyone for all the support."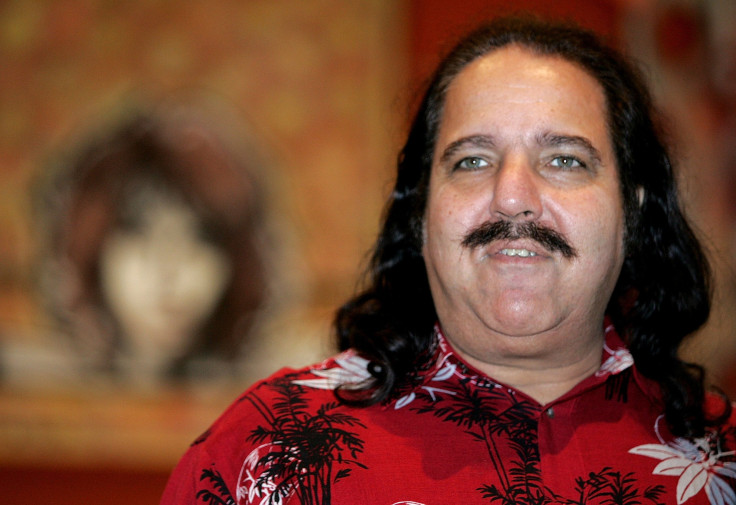 © Copyright IBTimes 2023. All rights reserved.