Portland Shooting Suspect Michael Forest Reinoehl Shot Dead During Arrest, Officials Say
KEY POINTS
Reinoehl was reportedly killed during an arrest Thursday night
He shot and killed 39-year-old Aaron J. Danielson on Aug. 29
He claimed he shot the man in an act of self-defense
A man being investigated for the shooting death of a pro-Trump supporter in Portland was reportedly killed by officers during an arrest Thursday night.
A team from a federal fugitive task force shot and killed the man, identified as 48-year-old Michael Forest Reinoehl, while attempting to arrest him in Washington, officials familiar with the probe told the New York Times.
In an interview, Lt. Ray Brady of the Thurston County Sheriff's Office told the Times that officers were looking for a homicide suspect in the area when the shooting took place.
"As they attempted to apprehend him, there was gunfire," Brady said, adding that the suspect was allegedly carrying a gun. He did not confirm that the suspect was Reinoehl.
On Aug. 29, Reinoehl shot and killed 39-year-old Aaron J. Danielson, who took part in a pro-Trump rally to counter ongoing protests against racial injustice and police brutality in Portland.
Hours before Reinoehl was killed, VICE News aired his interview in which he took responsibility for the fatal shooting of Danielson. In the interview, Reinoehl, an Antifa supporter, said he was in downtown Portland on the night of the shooting in order to provide "security" to protesters who felt threatened by Trump supporters. Reinoehl said he and a friend encountered a man who allegedly had a knife.
"Had I stepped forward, he would have maced or stabbed me. I was confident that I did not hit anyone innocent and I made my exit," he said, adding that he shot the man in an act of self-defense.
"You know, lots of lawyers suggest that I shouldn't even be saying anything, but I feel it's important that the world at least gets a little bit of what's really going on. I had no choice. I mean, I, I had a choice. I could have sat there and watched them kill a friend of mine of color. But I wasn't going to do that," he said in the interview.
In June, Reinoehl had put up a post on Instagram in which he said, "I am 100% ANTIFA all the way. I am willing to fight for my brothers and sisters! Even if some of them are too ignorant to realize what antifa truly stands for. We do not want violence but we will not run from it either!"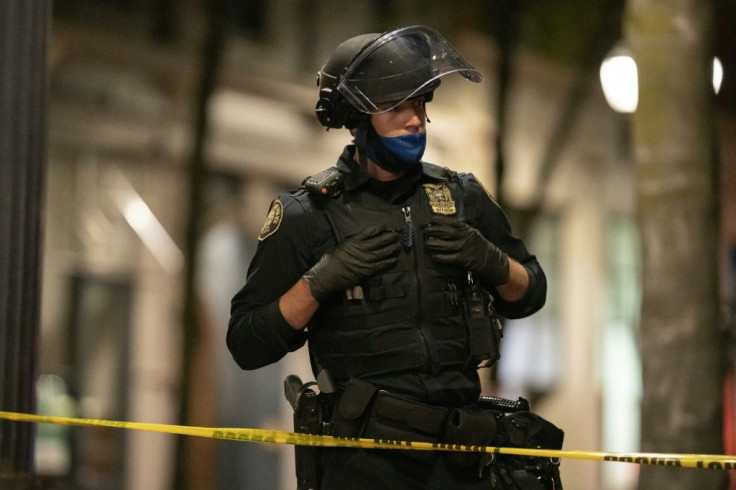 © Copyright IBTimes 2023. All rights reserved.
FOLLOW MORE IBT NEWS ON THE BELOW CHANNELS