Powerball Winning Numbers: $550 Million Jackpot For Saturday After No Winners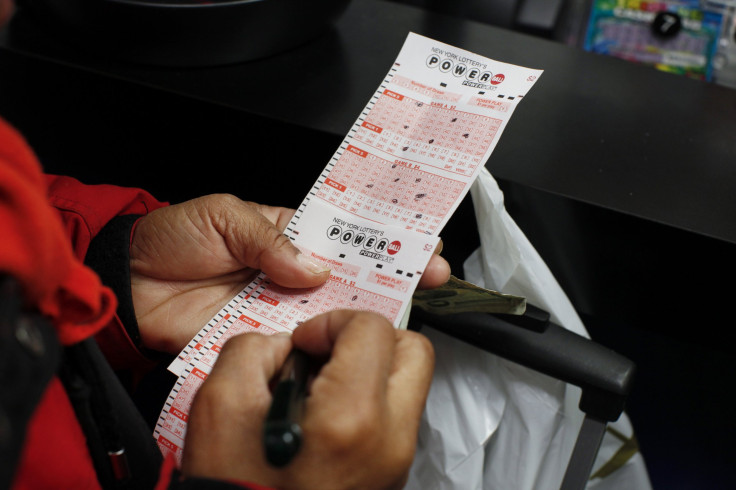 The Powerball jackpot leaped to $550 million after no winning tickets were sold for Wednesday's $460 million Powerball drawing. The winning numbers were 2, 18, 37, 39 and 42, and the Powerball number was 12.
The latest jackpot, which will be drawn Saturday, is the nation's 8th largest lottery prize ever. The odds of winning are one in 292.2 million. The cash prize would be almost $348 million.
Despite no jackpot winners Wednesday, Powerball said more than 3 million players across the nation won more than $30 million in prizes. One Florida player matched the first five white balls, worth $1 million, while another player won $2 million with a Powerplay ticket.
The largest Powerball jackpot was $1.6 billion split among winners in California, Florida and Tennessee in January 2016. The record Powerball winner for a single ticket buyer is $758 million, won by a Massachusetts woman in August last year.
Powerball tickets are sold for $2 and can be purchased in 44 states including the Virgin Islands, Puerto Rico, and Washington D.C. The average American spends about $200 a year on lottery tickets. However, residents of some states spend far more.
According to a study by LendEDU, the average Massachusetts resident spends $735 annually on lottery tickets while those in Rhode Island spend $514 a year. People of Delaware or New York likely spend about $400 a year, or $33 per month.
According to powerball.net, Indiana lays claim to 39 jackpot winners since the game began in 1992, totaling 10.7 percent of all jackpot winners and Missouri stands second with 31 percent. Florida lays claim to 12 jackpot winners, or 3.3 percent.
In December last year, Lafayette attorney Jean C. Breaux Jr. appeared at Lottery headquarters to claim Louisiana's 16th Powerball jackpot-winning ticket, worth an estimated $191.1 million, on behalf of his client, a three-member family partnership.
In a prepared statement, 292 Family Partnership, said: "We are absolutely elated that we won. We are a quiet family and prefer not to be treated as celebrities. As for our plans, we like to travel and will continue to do that — may even upgrade a bit! For those that say you'll never win, well never was on Oct. 25th!" The winning ticket was sold at Brownie's, located at 150 West Maple in Eunice, Louisiana.
How to play and check Powerball:
Players need to pick five lucky numbers from 1 to 69 and one Powerball number from 1 to 26 on a Powerball play slip. The sale of tickets ends at least an hour before the official draw which takes place Wednesday and Saturday night. Here's a quick guide as to how you can win.
© Copyright IBTimes 2023. All rights reserved.