'Pregnant' Beyoncé To Make Announcement At Super Bowl 50 Halftime Show: Report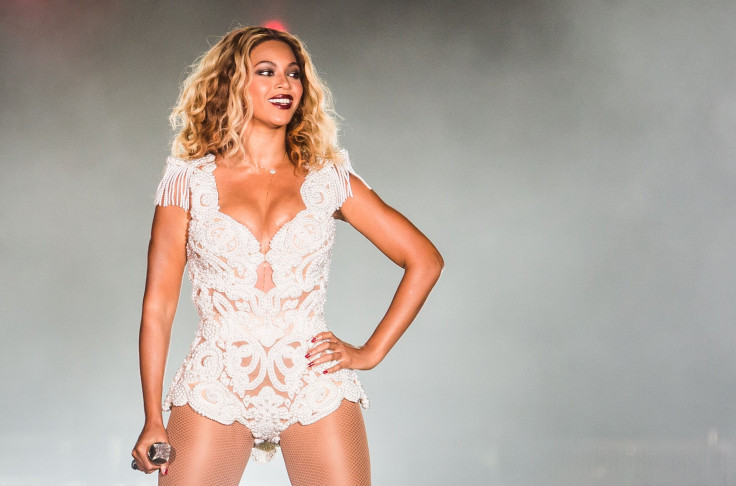 "Drunk in Love" singer Beyoncé might have an exciting announcement to make at Super Bowl 50, if rumors about her being pregnant are true. She and husband Jay Z have supposedly been trying to give their daughter Blue Ivy a sibling for more than a year.
Speculation among insiders that Beyoncé, 33, was with child spiked during rehearsals for the halftime show, Hollywood Life wrote in an exclusive report Wednesday. She was bossy about how the cameras shot her and was snacking more than usual. The former Destiny's Child singer was also careful about how she moved onstage.
The star hasn't confirmed any rumors, but she hasn't denied them either. "She hasn't told anyone whether she is or not but she also hasn't denied it or debunked it to crew. Plus there hasn't been any reveal that she is going to rub her stomach or tell people she is pregnant during the show," an insider told the publication.
If she is pregnant, it wouldn't be unlike Jay's wife to announce she was having a "Bey-be" onstage, since that's the way she broke the news about Blue Ivy in 201 at the Video Music Awards. At the end of her performance she unbuttoned her blazer and rubbed her belly. She "loves the element of surprise," a source told In Touch Weekly Wednesday. Beyoncé is "thrilled" to make Jay Z, 46, a father again.
Aside from how she has acted during Super Bowl rehearsal, another reason people think she is pregnant is because she beefed up her security team. "Beyoncé is giving every indication that she really is pregnant," an insider said. "In recent months she has bulked up her security team to keep her protected. It really is quite an intimidating sight to see, something is going on with her for sure."
Neither Beyoncé nor Jay Z have responded to the rumors, but another baby is something the couple wants. "They to give Blue a sibling and not too far apart in age. She's been trying to lighten her load a little, so if it happens she's prepared work-wise," a source told Us Weekly in January 2015.
Follow me on Twitter @mariamzzarella
© Copyright IBTimes 2023. All rights reserved.