Super Bowl 50 Halftime Show: Rumor Roundup Of All The Artists Who Might Join Coldplay And Beyoncé On Stage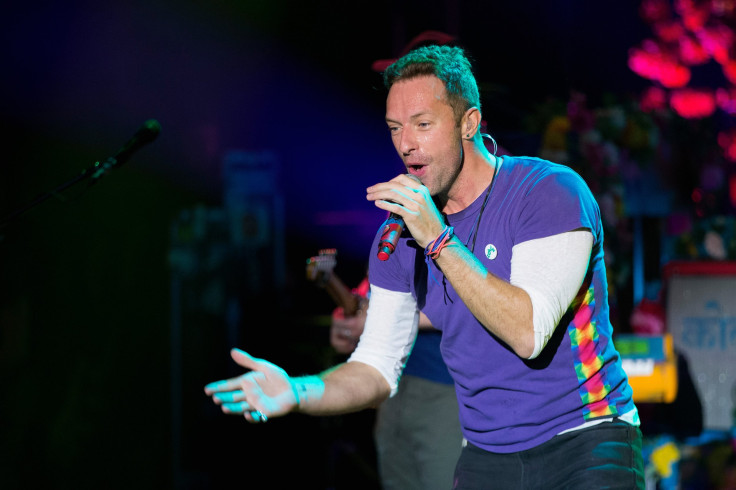 Super Bowl 50 is only five days away as the Denver Broncos and Carolina Panthers get their game plans together, fans figure out where they're going to watch the game, and many start to buy into Super Bowl pools. Coldplay and Beyoncé are also gearing up for America's biggest game and TV event as they are this year's Super Bowl halftime headliners. Since this is a significant anniversary for the NFL championship, many are speculating that there will be a few other musicians showing up to make cameos.
Here are four artists who might find their way to the big stage on Sunday at Levi's Stadium in Santa Clara, California:
1. Bruno Mars
This rumor is the closest to being confirmed after Entertainment Tonight reported on Jan. 7 that the "Just The Way You Are" singer would be joining Coldplay and Beyoncé. Coldplay lead singer Chris Martin was even shown discussing Mars during a behind-the-scenes video. Mars is no stranger to playing halftime as he was the headlining act of Super Bowl XLVIII in 2014 in East Rutherford, New Jersey.
2. Rihanna
Fresh off the successful release of her new album "Anti," Rihanna could popping up during the Super Bowl 50 halftime show. In a promo for the big game, the "Diamonds" singer is shown wearing a gold dress while walking a football field with NFL analysts Jim Nantz, Phil Simms and James Brown. Late night talk show host Stephen Colbert shows up to do a coin toss between the two sides and uses a coin with Super Bowl 50 and the Grammy symbols on it. It's possible the promo could mean that viewers will see Rihanna perform at the Grammys on Feb. 15, while some speculate it means a surprise appearance at halftime. You can watch the full promo video below:
3. Jay-Z
When Jay-Z's wife Beyoncé headlined halftime of Super Bowl XLVII in New Orleans in 2013, the "Empire State of Mind" rapper said he didn't want to join her on stage. His reason was that he didn't want to distract from her performance and wanted her to have her moment. But now that Coldplay is the main act, it could be possible for Jay-Z to make a Super Bowl 50 appearance, especially since he has collaborated with the band in the past on the songs "True Believer" and "Heaven."
4. Avicii
This cameo could be a long shot, but the Swedish DJ will be in San Francisco this weekend. According to Rolling Stone, Avicii will headline Rolling Stone Live Big Game Bash on Saturday at San Francisco's the Galleria. Avicii has worked with Martin before as the Coldplay singer appeared on Avicii's latest album "Stories." Could the popular EDM artist find his way on stage with Coldplay on Sunday?
Who do you think will join Coldplay and Beyoncé at halftime during Super Bowl 50? Sound off in the comments section below or tweet @brettbodner.
© Copyright IBTimes 2023. All rights reserved.