Pregnant Kim Kardashian Faking Baby Bump? Reality Star 'Responds' To The Controversy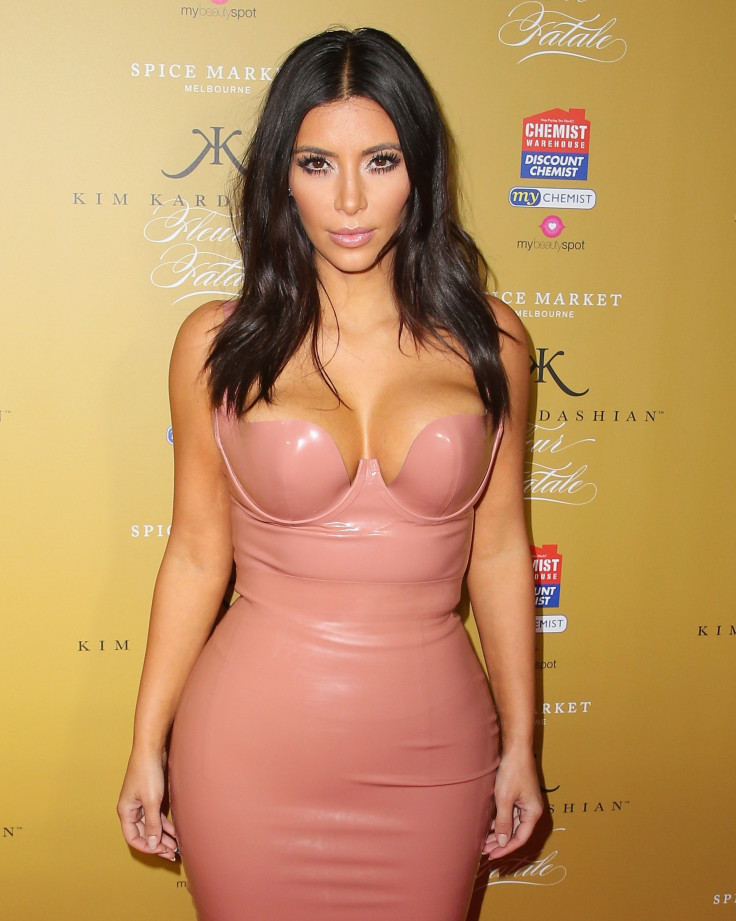 "Keeping Up With the Kardashians" star Kim Kardashian was accused of faking her pregnancy after she posted a selfie to Instagram Monday night. In the image, her burgeoning belly looked much larger than in pictures that were snapped by paparazzi earlier in the day.
But Kardashian, 34, isn't worried about the naysayers. In fact, she finds it comical when people claim that she hired a surrogate and is wearing a prosthetic pregnancy belly. "Kim thinks the whole 'fake' baby bump controversy is hysterical. If anyone doesn't think she's pregnant they should take a look at her swollen feet and legs," an insider told Hollywood Life in an exclusive report Tuesday night.
The reality star has been plagued with "fake pregnancy" rumors since early June. "If I got a surrogate I would say I did! Thankfully I didn't have to," she tweeted about the rumor on June 2.
Part of the reason some people think Kardashian is faking her pregnancy is because she hasn't gained as much weight as she did when she was pregnant with her first baby, North West. "She's been smarter about what she eats and is continuing to exercise this time around so she's not as big as she was with North," an insider told Hollywood Life.
During her first pregnancy, Kardashian was fat-shammed for gaining weight and she rarely posted photos of herself to her social media accounts. Though she's not completely comfortable with her pregnant body, being accused of using a fake bump isn't such a bad thing. "Kim can't take all the sexy selfies she likes to take when she's not pregnant so having this baby bump controversy is actually a blessing," a source said.
She rarely posted bump photos during her first pregnancy, but Monday was one of the first times she posted a picture of her growing belly. She cradled her baby bump and captioned the Instagram picture, "Good night baby." The photo garnered more than 1.7 million likes from her 40.7 million followers.
It's rumored that Kardashian and her husband, Kanye West, are expecting a baby boy. The child is due in December.
Follow me on Twitter @mariamzzarella
© Copyright IBTimes 2023. All rights reserved.