Pregnant 'Teen Mom OG' Star Amber Portwood Does Baby Glennon Gender Reveal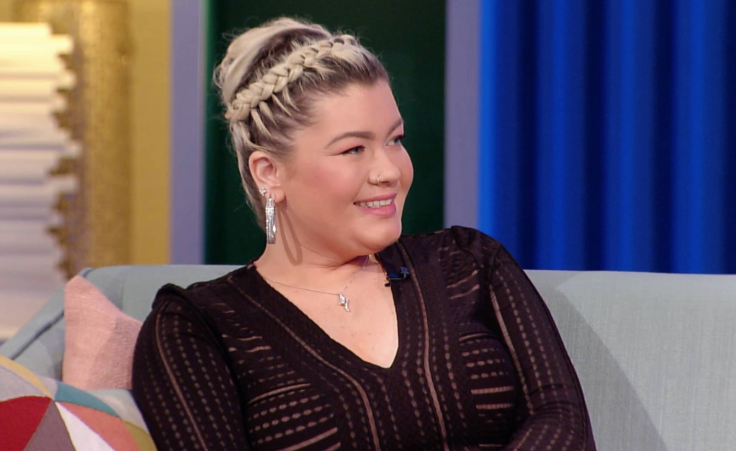 "Teen Mom OG" star Amber Portwood is welcoming a baby with boyfriend Andrew Glennon and the gender of their bundle of joy was just revealed.
The MTV personality has confirmed that her daughter Leah, 9, whom she shares with ex Gary Shirley, will become a big sister to a little brother in 2018. Amber announced the news on Instagram alongside a shot of a Christmas ornament that reads "It's a Boy."
"Little baby Glennon is on his way," she captioned the image.
The Ashley's Reality Roundup reports Amber's boyfriend also shared the news on his Instagram page.
Amber, 27, previously shared she was hoping to welcome a boy. "I'll be happy with whatever, but you know, I kind of want to have a boy and Leah also said she wants a little brother, so we're kind of hoping for that," she told US Weekly last month, adding, "But I swear, to me, it's a joy having a baby at all."
Amber has already received numerous messages of congratulations from her family and "Teen Mom OG" co-stars. On Friday, Gary's wife Kristina Shirley tweeted she was "happy' for Amber and her better half. "Can't wait to squish some baby cheeks and hold your bundle of joy," she posted.
"So happy for you guys," co-star Tyler Baltierra tweeted. Jenelle Evans of the "Teen Mom 2" cast also wrote to Amber following her news. "Boys are so much fun," the mother of three tweeted.
After much speculation, Amber confirmed her second pregnancy in early November on Instagram. Following her big announcement, Amber told Us Weekly she was "scared" after learning she was pregnant again, but later realized it was a positive change.
"I just kind of sat down and thought about it and realized that it was a big step in my life and it was a good thing actually," she told the magazine.
Amber and Glennon made their official debut at MTV's Video Music Awards in August. Prior to the relationship, Amber was engaged to Matt Baier, who has since married mother of two Jennifer Conlon.
© Copyright IBTimes 2023. All rights reserved.