Presidential Debate 2016: Clinton Spokesman Jesse Lehrich Apologizes For Trump 'Go F--- Yourself' Tweet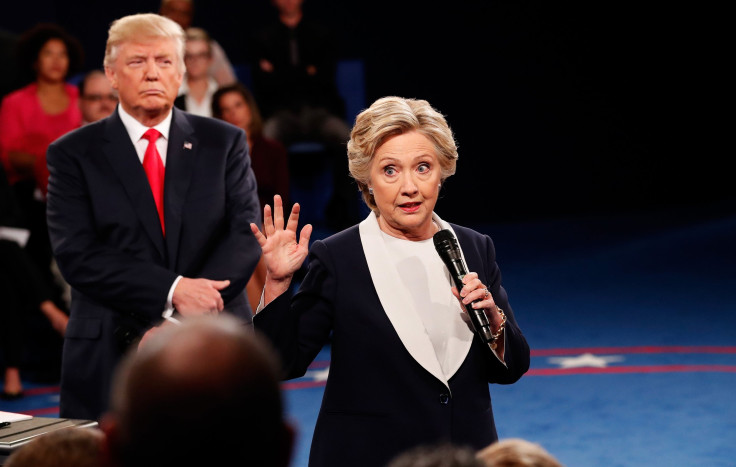 A foreign policy spokesman for Democratic U.S. presidential candidate Hillary Clinton's campaign tweeted to her rival Donald Trump during Sunday's presidential debate, asking the Republican nominee to "go f---" himself. He later apologized for the tweet but didn't delete it.
Jesse Lehrich tweeted the strong comment halfway through the debate, which was described as "one of the most negative and heated debates in modern presidential history." Lehrich apologized for his tweet before the debate ended.
Trump labeled Clinton a liar, "the devil," among other things during the debate. Clinton, for the most part, did not respond to the name-calling while her aides punched back on Twitter.
In his tweet, Lehrich was responding to Trump's comments on the late Capt. Humayun Khan. Khan's parents spoke against the real estate mogul during the Democratic National Convention in July. Trump said during the debate Sunday that Khan would still be alive had Trump been president at the time.
"First of all, Captain Khan is an American hero. If I were president at that time, he would be alive today, because unlike her who voted for the war without knowing what she was doing, I would not have had our people in Iraq. Iraq was a disaster. So he would have been alive today," Trump said.
Sunday's debate followed a weekend of lows for both campaigns. WikiLeaks released documents Friday afternoon revealing Clinton's talks with Wall Street leaders assuring them she supported free trade across the globe. Meanwhile, Trump had to tackle the release of a video Friday by the Washington Post that showed him making lewd comments about women.
© Copyright IBTimes 2023. All rights reserved.