Presidents Day 2017 Facts: Interesting Trivia About Everyone From George Washington To Donald Trump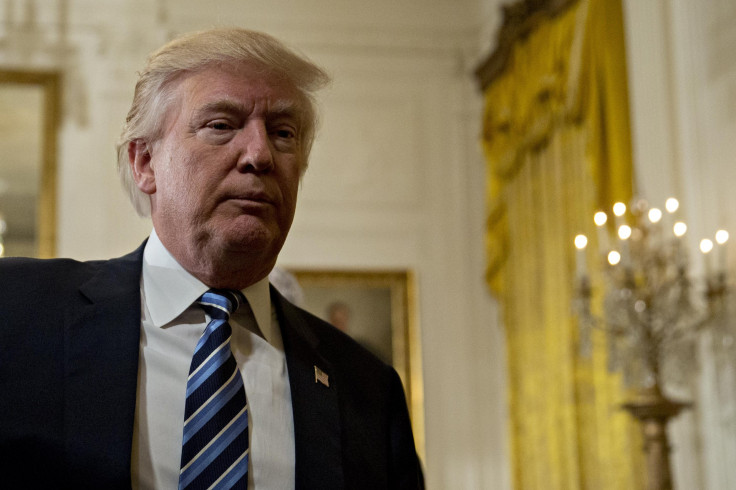 Monday is Presidents Day, and whether or not they support the United States' current commander-in-chief, most Americans are likely happy to have a three-day weekend.
Presidents Day, which specifically honors George Washington's and Abraham Lincoln's birthdays, is held annually on the third Monday of February. It's a federal holiday, meaning many government facilities are closed and school is canceled. It's also an opportunity to recognize the legacies of the 45 U.S. leaders that shaped the nation's history.
If you're celebrating Monday, here are 15 facts about American presidents, with sources linked:
Gerald Ford was a model, and Ronald Reagan was an actor, before they became presidents.
Donald Trump has a cameo in "Home Alone 2: Lost In New York."
John Quincy Adams liked to go skinny dipping in the Potomac River.
Four presidents have been elected without winning the popular vote: John Quincy Adams, Rutherford B. Hayes, Benjamin Harrison and George W. Bush.
George Washington vetoed two bills while in office: one about the distribution of representatives and one about the military.
Franklin Roosevelt was the last bilingual president. Barack Obama only spoke English (and knew some Bahasa Indonesian). Though Trump's wife and son know multiple languages, he does not.
The youngest first lady was Frances Cleveland, who married her husband at age 21 while he was president. For comparison's sake, Melania Trump is 46.
The oldest elected president is Trump, at 70. The youngest elected president was John F. Kennedy, at age 43.
A man tried to kill Theodore Roosevelt, shooting him in 1912. He died with the bullet in his body seven years later.
The White House's official candy is M&Ms.
The shortest president was James Madison.
William Taft had a cow named Pauline who provided him milk and butter. When he left the White House, so did she.
The White House website launched when Bill Clinton was president.
Calvin Coolidge's wife, Grace, had a raccoon named Rebecca.
Presidents leaving office write their successors notes.
© Copyright IBTimes 2023. All rights reserved.