'Pretty Little Liars' Season 6 Spoilers: Episode 15 Synopsis Released; What Will Happen In 'Do Not Disturb'? [VIDEO]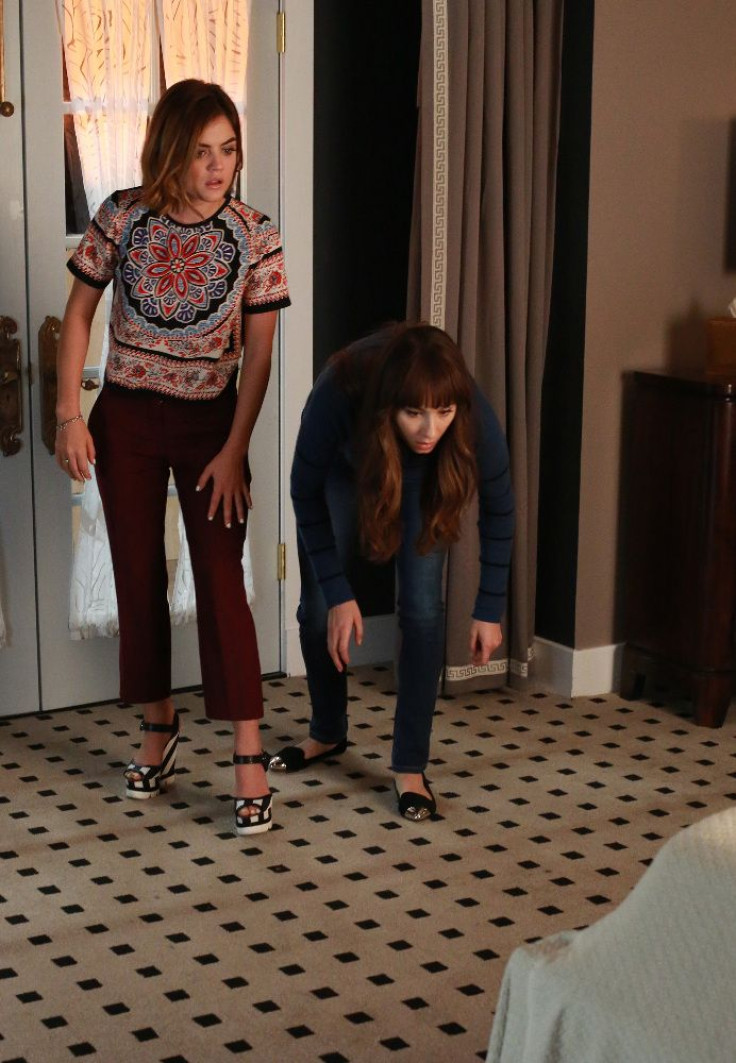 Five years may have passed on "Pretty Little Liars," but nothing has changed in Rosewood. A new "A" is stalking the girls, and they're once again getting tangled up in the drama.
Episode 15, titled "Do Not Disturb," will find the Liars working together to "get answers" about their new tormentor. Although their initial suspect was Ezra (Ian Harding), they'll turn their sights on Sara Harvey (Dre Davis). Of course, Sara is not willing to give the girls straight answers about her involvement with Charlotte (Vanessa Ray), but that doesn't matter. Aria (Lucy Hale) and Spencer (Troian Bellisario) hatch a plan to break into her hotel room at The Radley.
"Pretty Little Liars" fans will remember that their new stalker texted them a photo of the murder weapon in episode 14. They were so focused on the 9-iron in the picture that they almost missed out on a major clue: the photo was taken inside The Radley. But does that mean that Sara did it? She's not the only one staying at the hotel. Aria spotted her dad, Byron (Chad Lowe), entering the building with a bag.
While the Liars play Nancy Drew, Alison (Sasha Pieterse) will get a surprise visit from Sara. The promo video for episode 15 shows the two coming face to face in Alison's classroom.
"We never really knew Charlotte," Sara tells Alison in one clip.
"When no one else was there for her, I was," Sara says in another.
But that's not even the most shocking moment from the upcoming episode. The promo reveals that Emily will be admitted to some sort of medical facility – and restrained.
"Pretty Little Liars" Season 6, episode 15 will air on Freeform Tuesday, Feb. 9 at 8 p.m. EST. What do you think will happen? Tweet your thoughts to @AmandaTVScoop.
© Copyright IBTimes 2023. All rights reserved.